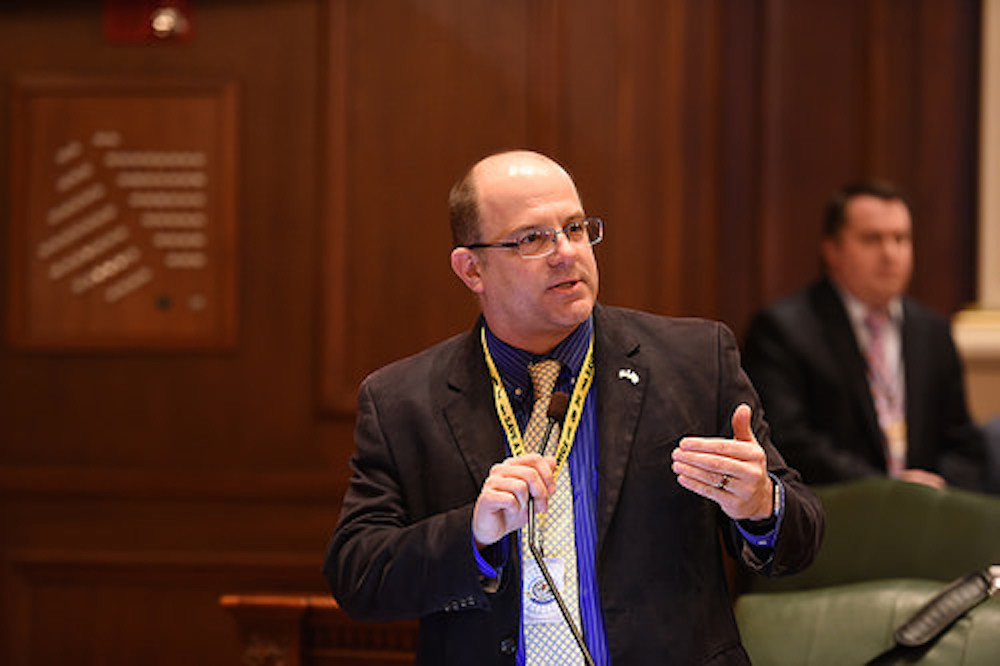 Rep. Mark Batinick
Illinois state Rep. Mark Batinick (R-Plainfield) fears that a national survey that finds Illinois is now home to the second-highest property taxes in the country may actually be worse than what's reported.
"The study talks about aggregate value, but since properties in New Jersey are more expensive I actually think we have a higher percentage," Batinick told the Will County Gazette. "We're way over the national average and my district has rates that are as high as 4% of home value."
According to WalletHub, taxes on a home valued at $205,000 in Illinois are almost three times higher ($4,700) than they are for the same priced home in nearby Kentucky or Indiana ($1,760).
"The same things that make it more expensive to run a business in this state are the same things that make it more expensive to run government, things like higher borrowing cost and having properties in Chicago in undervalued are just a couple of things impacting the situation," Batinick added. "Our debt situation is making it harder for people to borrow and you can't change that by just nipping around the edges."
Batinick recently posted a property tax survey on his website where he sought to find the best solutions to reducing property tax burdens over the sort and long term. As part of the five-question survey, Batinick sought feedback from constituents about the current system as well as suggestions about a possible way forward.
Now in his fifth year in Springfield representing the 97th District, Batinick sits on the House's Business Incentives for Local Communities, Personnel & Pensions, Appropriations-Higher Education and Business & Occupational Licenses committees.