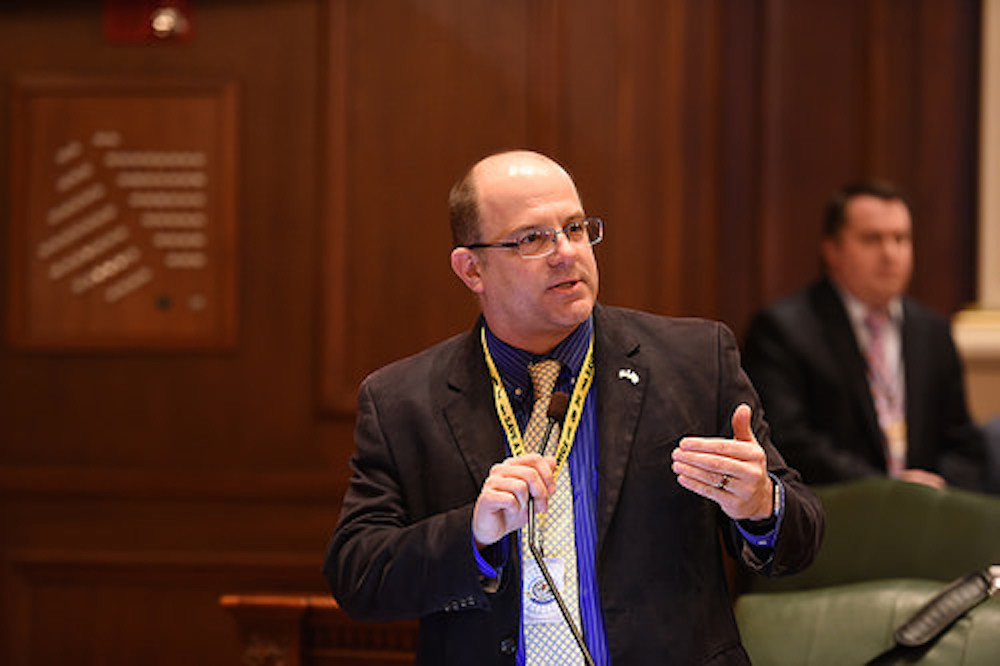 Rep. Mark Batinick
News that pension payments for retired educators now consume nearly 40 percent of all money allocated to the state for education comes as no great shock to Illinois House Minority Leader Mark Batinick (R-Plainfield), he said in an interview.
"That's what happens when you skip payments for decades running," Batinick told the Will County Gazette. "It's an unfortunate situation. There are lots of things we need to do to flatten on this ramp for the state to have any chance of getting back on track."
A new Illinois Policy Institute (IPI) report concluded that pension costs for retired educators now ring up at around 36 percent of all school spending, leaving demonstrably less resources for classroom spending and teacher instruction.
Over the last two decades, IPI pegped the increase in spending on teacher pensions at roughly 200 percent compared with just a 20-percent increase in classroom spending over the same period. Since 2010, the cost of educators' pensions spending more than doubled to over $5 billion in total, 20 percent of the state's total spending budget for education.
"When I first came in 2015, we ignored the pension situation and still haven't been too attuned," Batinick said. "Something's got to give; we can't just go on like this."
For now, the ongoing dilemma has meant fewer resources for local classrooms and even higher property taxes for already stressed out homeowners across the state, he said. With the start of the new school year almost here, hundreds of schools in Illinois may soon be forced to cut various programs and even lay off teachers as more and more state dollars are diverted to cover rising pension costs, he added.
Batinick has long said something has to be done, lamenting to the Will County Gazette as far back as in February "how crazy things have gotten" after another IPI report revealed Illinois outspends every other state in pension costs by a count of nearly 2 to 1.
"That's how much we've lost our way when it comes to this issue," he said.