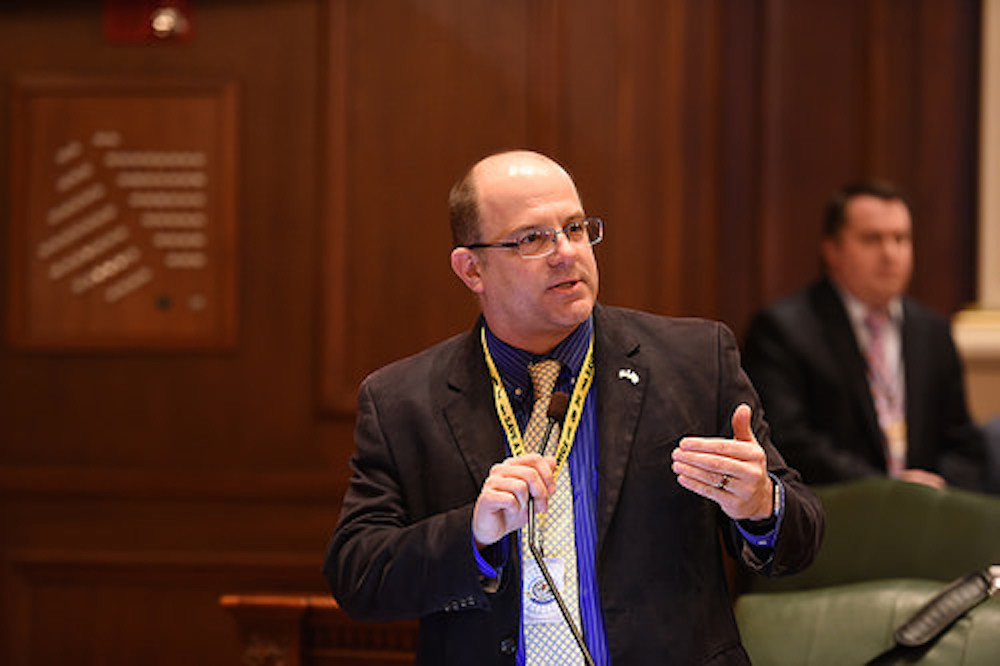 Rep. Mark Batinick
State Rep. Mark Batinick (R-Plainfield) is hopeful that what he calls the selfish nature of Springfield's Democrats may finally propel them to do something about the state's pension crisis.
"I'm optimistic we may finally get something done on that front, because Democrats are now totally in control of Springfield and can have no excuse if we were to continue on this same disastrous course," he told the Will County Gazette. "It's all on them if we still elect to do nothing about a problem that has already been allowed to fester for far too long."
According to Illinois Policy Institute, upwards of 19,000 retirees from the state's six largest pension systems collected retirement benefits surpassing $100,000 each in fiscal year 2018 after contributing just an average $160,000 toward those packages over the lives of their careers.
The expenditures came at a 2018 total cost to taxpayers of nearly $2.4 billion. Netting the most lucrative payouts for its members is the Teacher Retirement System (TRS), which paid out six-figure sums to almost 12,000 pensioners.
With Moody's Investors Services pegging the state's unfunded pension liability at $250 billion, or nearly double the amount officially reported by the state, Batinick, who topped his Democratic opponent, Mica Freeman, in the 97th District in last month's general election, said lawmakers' entire focus should be on making things less stressful for taxpayers.
"I've been hearing a lot of talk about a capital bill, which doesn't make much sense to me because you would think the sensible thing to do would be to pay off what you are already in debt for before starting to spend money on new projects," he said. "My position is, if you're going to give benefits to someone you'd better be able to pay for them at that time and not looking to put the cost of it on the shoulders of a new generation."
The 97th District includes all or parts of Oswego, Plainfield, Troy and Wheatland.