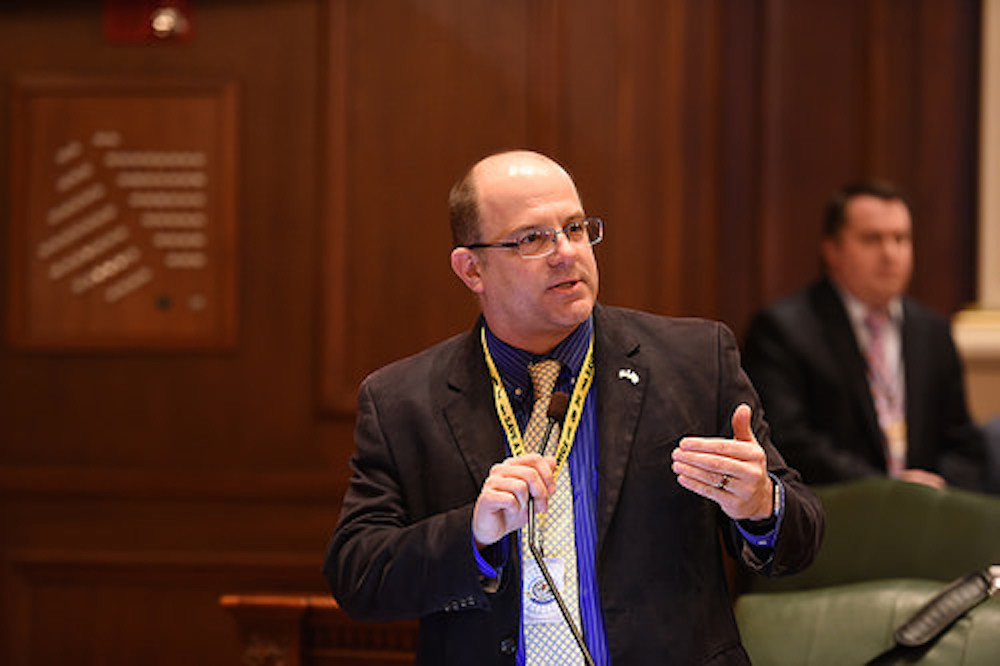 Republican state Rep. Mark Batinick is seeking re-election.
Rep. Mark Batinick (R-Plainfield) minces few words in voicing his strong opposition to any idea of additional tax increases for the state.
"I'm in total opposition to those pushing for more taxes," Batinick told Will County Gazette. "As for all those talking about more taxes, I always say, 'It's easy to play Santa when you're using someone else's money.' We need to be looking for ways to strengthen the balanced budget amendment and keep spending in line with population growth and inflation rates. Anything short of that is a disservice to taxpayers in every way."
According to Illinois Policy Institute, spending plans and revenue-generating ideas advocated by Democratic gubernatorial candidate J.B. Pritzker could leave taxpayers scurrying to cover an additional $18 billion in required taxes as the state's debt load spirals.

Democrat Mica Freeman
With the current personal income tax rate expected to possibly more than double to 9.95 percent, a home with an income of roughly $80,000 could also see annual taxes increase by as much as $3,500. In addition, the state could experience the loss of up to 132,000 jobs and up to $31.3 billion in economic activity.
"It's just a recipe for moving more people to walk away from Illinois and say enough is enough," said Batinick, running for re-election against Democrat Mica Freeman in the 97th House District.
"No one I've talked to or heard speak out while campaigning in this election is in favor of paying more taxes or seeing something like this happen."
At least part of Pritzker's plan centers on enacting a progressive tax that he has offered few details for in terms of how much revenue he hopes it will generate or how tax brackets might be constructed.
The 97th District includes all or parts of Oswego, Plainfield, Troy and Wheatland.