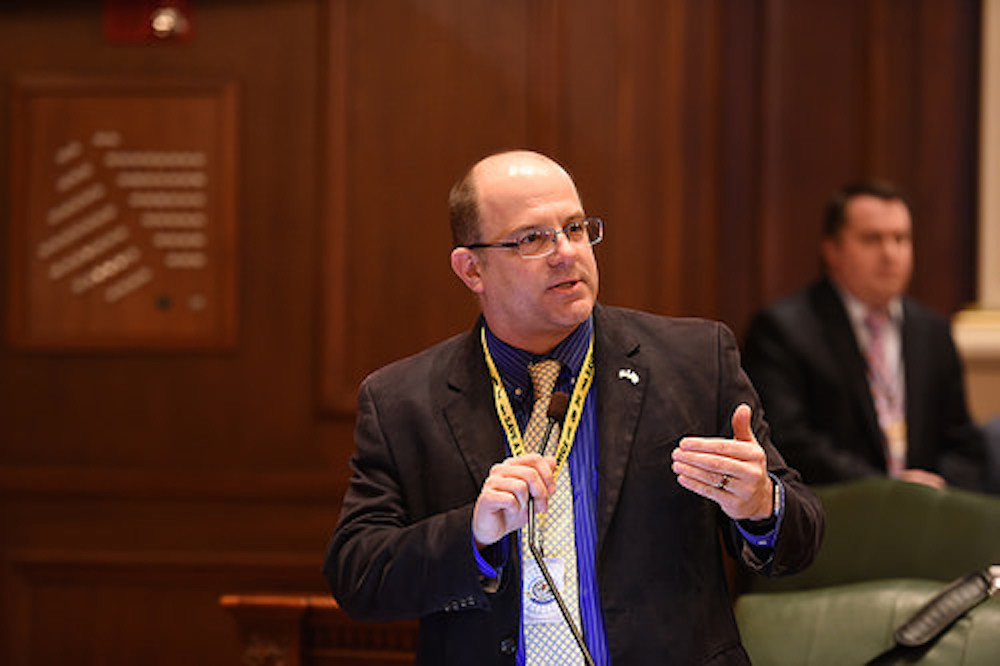 Illinois state Rep. Mark Batinick (R-Plainfield)
Illinois House Republican Floor Leader Mark Batinick (R-Plainfield) admits that not much about the payroll scandal clouding the Governors State University campus surprises him.
"It's the price you pay for incompetence," Batinick told the Will County Gazette. "These are the sorts of things you get when you continue to fund education at a level well above the national average yet have state universities still crying poor."
According to the Chicago Tribune, a new executive inspector general report has found that the school continued to pay full salaries to at least 33 former employees for as long as a year after they had left the institution's employ. In all, the school has shelled out upward of $1.5 million in salaries to people who had either been formally terminated or were still on the payroll with no official job duties, including some individuals who had even taken on new employment.

Governors State University President Elaine Maimon
"Clearly the state needs a system where more of taxpayer money actually goes to helping the student," Batinick said. "We need more transparency in the way we do things. It certainly seems that we have patronage positions throughout the system and are in need of much better leadership."
While school officials have attributed at least part of the mix-up to a faulty system used for documenting the cases of terminated employees, the Tribune adds that in some instances workers were directly told to submit fraudulent time sheets, according to investigators. In addition, investigators detailed the school's long-held practice of "automatically paying at-will employees after they were terminated without cause and stopped working."
Much of the blame has been directed at GSU President Elaine Maimon, whom investigators allege as having falsified time sheets and "mismanaged" the terminations of several staffers. But in her interview with investigators, Maimon, who is set to retire next summer after 12 years at the helm, claimed that she was not directly involved in any related decision-making and also insisted that she is unaware of any instances where workers were paid for jobs they did not perform.
The inspector general interviewed 14 former employees of the school, highlighting that many of them were given wildly different instructions for how to receive compensation and benefits after having been terminated. It all leaves Batinick with just one conclusion.
"People need to be held accountable," he said. "People need to be fired and if it's found to be something illegal, people need to go to jail and be punished to the fullest extent of the law. The taxpayers of Illinois are truly tired of all the waste and abuse."