Illinois House Speaker Mike Madigan (D-Chicago)
Illinois state Rep. Grant Wehrli (R-Naperville) sees no way the state can prosper with longtime House Speaker Mike Madigan (D-Chicago) remaining at the controls.
"Speaker Madigan Inc. is rotten to the core," Wehrli recently posted on Twitter. "Who would want to have anything to do with him or his associates?"
Several media outlets have reported that Madigan's name is coming up more and more as a number of federal corruption probes play out in Springfield that have already led to the forced resignations of at least two veteran Democratic state lawmakers. Plus, City Club of Chicago President Jay Doherty just announced he was stepping down after federal agents stormed the organization's headquarters seeking information about its lobbying practices and asking about Madigan's involvement or knowledge thereof.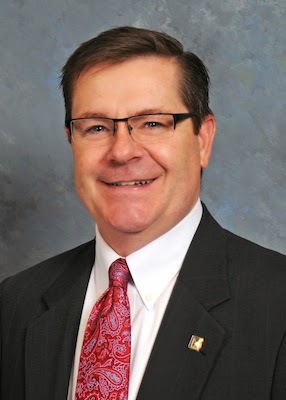 Illinois state Rep. Grant Wehrli (R-Naperville)
Also a lobbyist, Doherty's connections helped the City Club bring in high-profile elected officials as well as state and city department heads for various events, some of whom have had direct ties to Madigan.
"Illinois can only be saved by first rooting out all the corruption, graft and ghost-payrolling," Wehrli said. "Only then can we address the systemic failures of state government."
The Chicago Tribune previously reported that federal authorities are probing payments made through Com Ed's well documented web of consultants, some of whom were reportedly required to do little to nothing to earn a paycheck. At least some of those payments appear to have been rewards for currying favor with certain lawmakers and their political agendas.
According to the Tribune, at least four people that have been interviewed by federal agents have confirmed that several direct questions about Madigan were a central part of the interrogation.