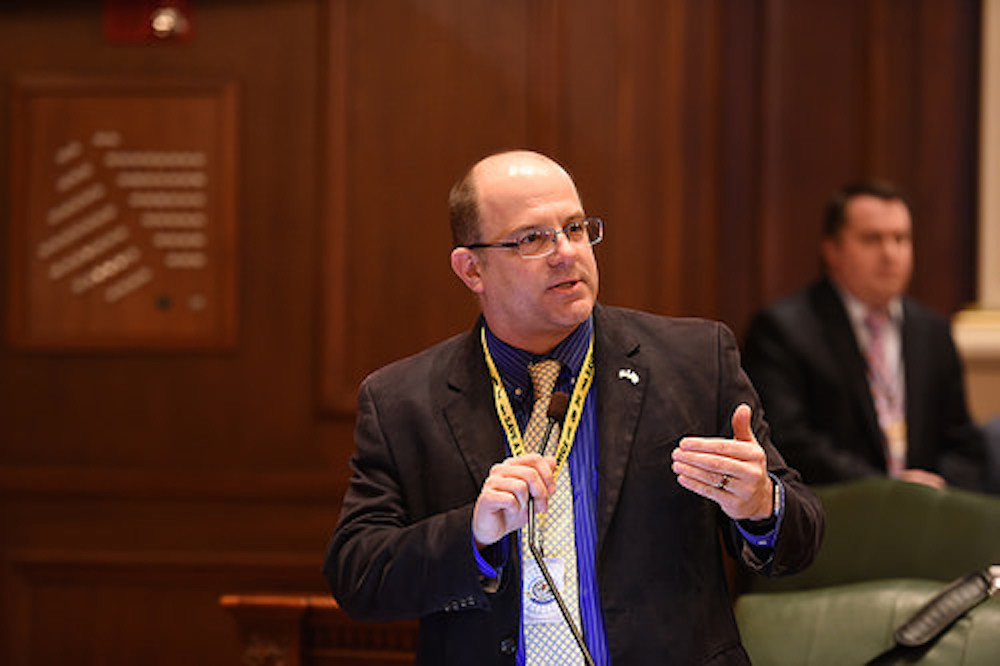 Illinois state Rep. Mark Batinick (R-Plainfield)
That Chicago is now home to the most red-light cameras in the country seems par for the course to Illinois state Rep. Mark Batinick (R-Plainfied).
"It doesn't surprise me that one of the most corrupt cities in the country politically would have the most red-light cameras," Batinick told the Will County Gazette. "That's not a surprise at all to me.
A new Illinois Policy Institute (IPI) study finds that Chicago, with at least 309 of the devices, now has almost twice as many cameras as runner-up New York City with 164. Over the past decade, Chicago has cashed in upward of $700 million in fines and tickets from the use of the devices, well over the comparatively modest $287 million New York City has generated from the practice in the more than twice the time.

state Sen. Martin Sandoval (D-Chicago)
"I've been on several bills to get rid of red-light cameras and I don't think they're about safety at all," Batinick said. "At best, I think they're about just another way to raise taxes and at worst they're just another way to defraud the people."
Currently, longtime state Sen. Martin Sandoval (D-Chicago) is under federal investigation over his dealing with SafeSpeed LLC, one of the city's largest red-light camera operators. Sandoval, who up until recently served as chairman of the Senate Transportation Committee, recently saw both his home and office raided by federal agents as part of a corruption probe that includes Sandoval's relationship with SafeSpeed.
"I will continue to try and stop this form of abuse," Batinick said. "I will always be in support of the removal."
But Batinick concedes that he doesn't know if that will happen anytime soon.
"I don't expect it to happen," he said. "I mean, these municipalities are addicted to revenue and once they get it they're not going to give it up easily."
………………………….