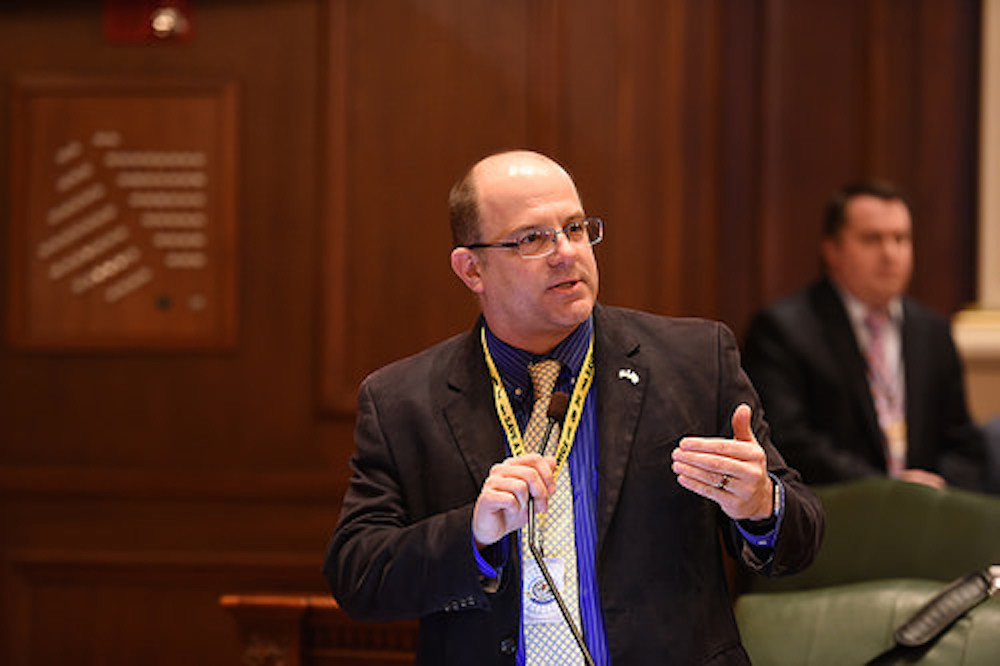 Illinois state Rep. Mark Batinick (R-Plainfield)
Illinois state Rep. Mark Batinick (R-Plainfield) does not hesitate when placing the blame for the state's dire property tax crisis.
"Government policies are basically stealing people's largest nest egg," Batinick told the Will County Gazette. "It's a huge reason why people are moving out of the state. A lot of people count on the value of their home increasing so they can take themselves in retirement. It all comes back to property taxes as there's a direct correlation between increased property taxes and the decreased value of a home."
Batinick said he's not surprised with the findings of a recent Federal Housing Finance Agency report that concluded over a decade-long period when average home values were down by more than 20 percent, state property taxes were on the rise by at least 9 percent. Contributing to the downward spiral, Illinois Policy Institute adds that all the crippling taxation came at a time when the state was still dealing with impact of the housing-market crash, with home values across the state remaining some 300 percent worse than the national average.
"If you want to know what's going to happen with the state if we keep on this same course, all you have to do is look at the south suburbs and home values and property taxes out there," Batinick added. "People are almost giving away property to the point where the value of the home is barely more than one year's property taxes. Nothing about that is going to change until we address the huge cost drivers we have in this state like property taxes and our pension systems."
As it is, total population across the state has already dipped in each of the last five years.