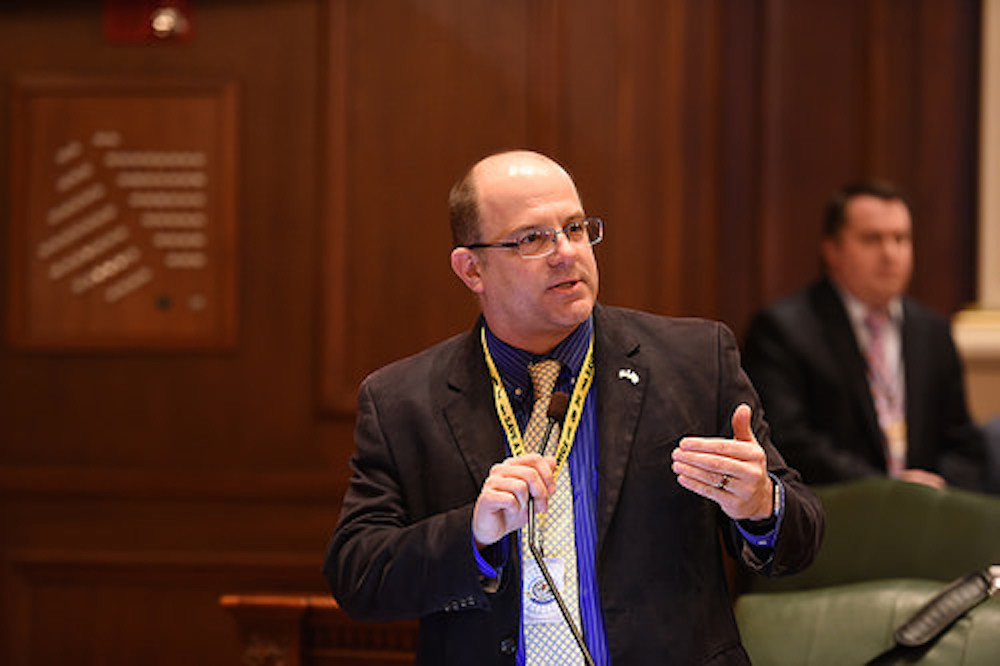 Rep. Mark Batinick (R-Plainfield)
State Rep. Mark Batinick (R-Plainfield) thinks Gov. J.B. Pritzker is sending several bad messages with his plan of pumping more money into the pension system of Chicago teachers while cutting back on the pension plans of other teachers across the state.
"Think about it, when you consider Chicago has been skipping payments to its own system now for about 10 years, it gives the impression that we're rewarding bad behavior," Batinick told Will County Gazette. "On top of that, taking money from others to funnel back to Chicago gives the impression that [Chicago] is all he cares about."
Pritzker's plan calls for redirecting about $500 million back to Chicago pension funds in a move that bares little resemblance to the promises he made on the campaign trail in 2018. Back then, the candidate talked about paying more into pensions across the state.

Gov. J.B. Pritzker
According to Illinois News Network, the Prairie State now has upwards of $135 billion in unfunded pension liabilities, with actuarial contributions for the next fiscal year set to account for as much as 25 percent of the entire state budget.
"I haven't seen any justification for doing things this way," said Batinick, who won re-election in the 97th District in November with over 52 percent of the vote. "We're at this point because Springfield is unwilling to do the reforms that are needed, so you have Chicago leaders just making the decision to restrict spending wherever they think they can get away with it. All that does is reinforce the message that only the city matters and everyone else is left to survive the best way they can."
The 97th District includes portions of Bolingbrook, Joliet, Montgomery, Naperville, Oswego, Plainfield and Shorewood.