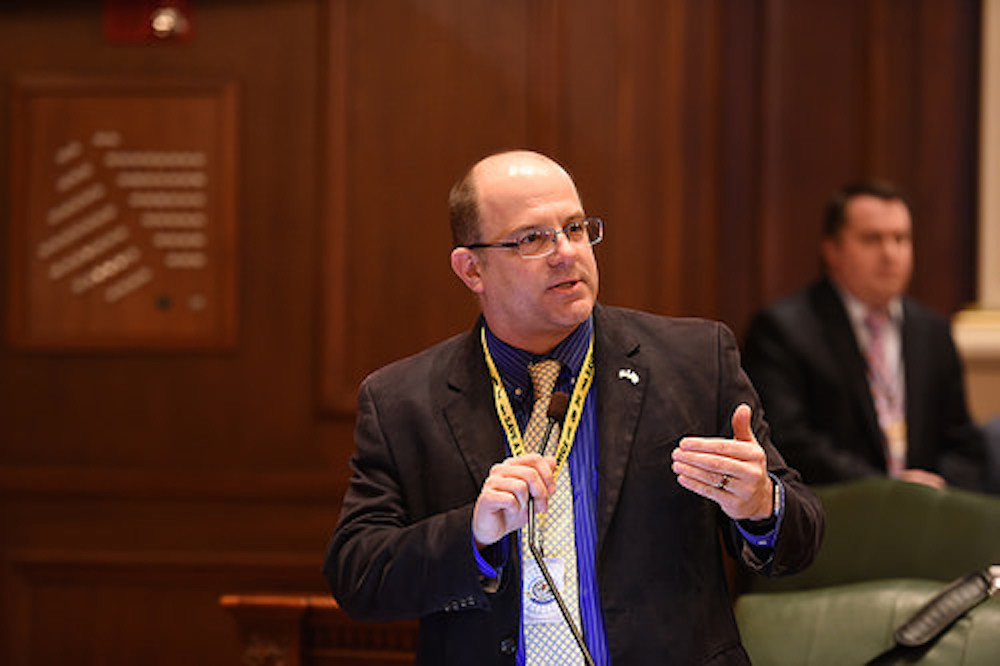 Rep. Mark Batinick
State Rep. Mark Batinick (R-Plainfield) says he can count all the ways why so many businesses seem to steer clear of Illinois these days.
"First, there's the minimum wage issue; then there's our crippling pension system and out-of-control property tax rates," he told the Will County Gazette. "You add all the political corruption and you can see why it's such a struggle to get the best companies headed in this direction."
Things do not figure to get any easier, given the results of a new University of Illinois-Chicago analysis that found that over the last four decades more public officials from the Chicagoland and northern Illinois areas of the state have been jailed on corruption charges than in any other part of the country.
According to the Illinois Policy Institute, from 1976 through 2017, at least 1,731 federal corporation convictions have been doled out involving public officials from those parts of the state, more even than from the larger cities of Los Angeles (1,534) and New York City (1,327) over that same time frame.
So far, 2019 has gotten off with quite a bang, with Chicago Ald. Ed Burke now under indictment on federal corruption charges after being accused of shaking down a fast food restaurant owner in his 14th Ward neighborhood.
"You hope for change, but really nothing about Springfield right now truthfully suggests it's on the horizon," said Batinick, who won re-election in the 97th Ward in November with 52 percent of the vote. "We've got to get serious about saving Illinois."
Batinick said nothing about the start of this legislative session has given him much cause for optimism.
"All we've focused on are things like increasing the minimum wage," he said. "You get the feeling we're making an even harder Left turn at a time when we really need to be focused on issues like fixing our pension system and getting property taxes under control."
The 97th District includes portions of Bolingbrook, Joliet, Montgomery, Naperville, Oswego, Plainfield and Shorewood.