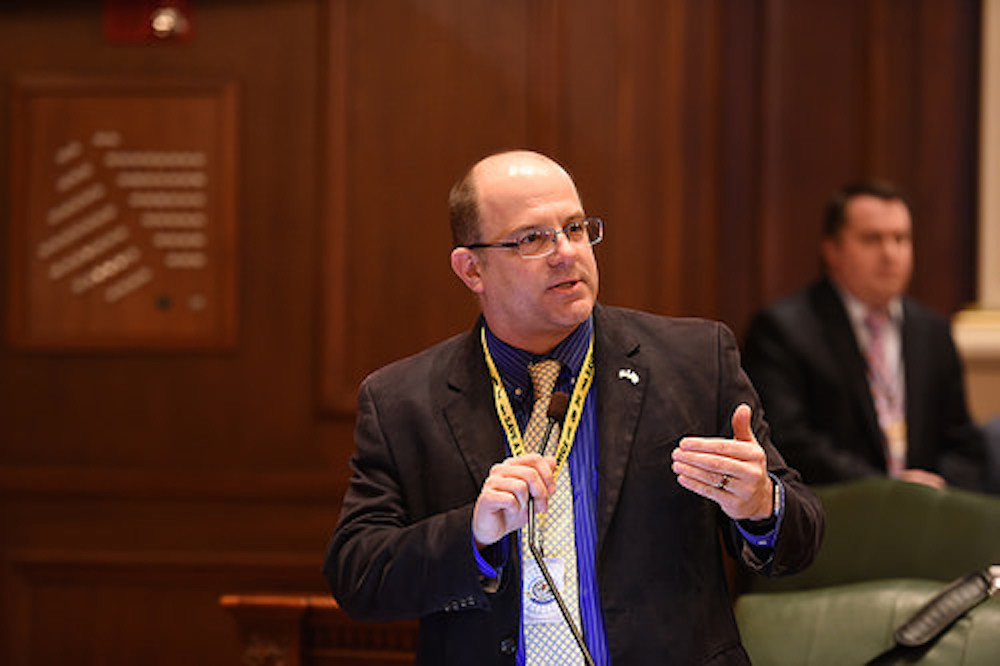 Rep. Mark Batinick
Rep. Mark Batinick (R-Plainfield) insists one thing has become abundantly clear in the face of all the dysfunction and uncertainty in Springfield.
"What's known is people are frustrated and no longer trust leadership in Springfield," Batinick told the Will County Gazette. "I think it will take new leadership to change things. People that are in power to carry out the will of the people on issues like taxes and the budget."
A new Illinois Policy Institute report highlights how the latest push for additional tax revenue comes at a time when state taxpayers are already burdened with more than $100 million in wasteful government spending.

Mica Freeman
Researchers note some of the most bloated expenditures include $13.1 million being allocated for an arts council chaired by the wife of powerful House Speaker Mike Madigan and pork projects that include $10 million to rehabilitate Chicago's privately owned Uptown Theatre.
Critics argue all the waste is only made more difficult to stomach when one considers it comes at a time when taxpayers across the state have already been burdened with the second highest property tax rates in the country along with one of the highest combined tax loads.
"I hope people will move to make the change that's needed," said Batinick, running for re-election against Democrat Mica Freeman in the 97th House District. "I know that won't be easy because over the next couple weeks you're going to see a lot of people spending a lot of money to spread false information."
Illinois has now experienced four straight years of population decline and a recent Center for State Policy and Leadership at the University of Illinois Springfield and NPR Illinois survey found more than half of residents across the state have considered leaving Illinois because of taxes.
"More taxes and higher spending is not the answer," Batinick said. "It never has been."
The 97th District includes all or parts of Oswego, Plainfield, Troy and Wheatland.