Batinick draws line in sand: No nonessential bills until budget is passed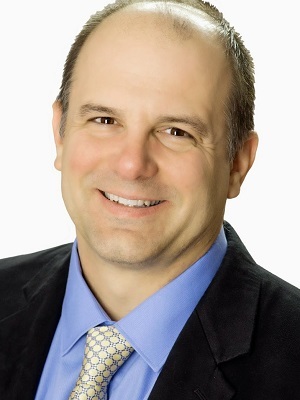 Rep. Mark Batinick (R-Plainfield)
Rep. Mark Batinick (R-Plainfield) says he isn't on strike, but he does plan to shut down any nonessential bill that comes to a House vote until a budget becomes a reality.
"I don't refer to it as being 'on strike,'" Batinick (R-Plainfield) told the Will County Gazette. "I am here working, mostly trying to kill bad bills."
Rep. Mark Batinick (R-Plainfield) on the floor of the Illinois House.
That's no easy job in Springfield, he said, since lawmakers continue to add to the cost of government and make it hard to create jobs.
With Illinois more than $200 billion in debt and possessing only about $35 billion in assets, it's past time Springfield lawmakers stopped playing at legislating and do what the they're voted into office to do, Batinick said.
On April 24, Batinick announced he wouldn't support any nonessential bills until the state has a budget.
The following day, he offered his ideas for reaching a real 2018 budget, including a constitutional amendment referendum in next year's General Election to strengthen the Illinois' balanced budget clause.
"Illinois voters should be given the opportunity to hold legislators accountable to follow the state constitution and pass a balanced budget every year so this never happens again," Batinick said "It's far beyond time to act."
But not every Springfield legislator is on board with the Batinick way.
"I've been met with both criticism and support," he said. "Several reps have said that they understand what I am doing and wish they could do it themselves, too."
Others are upset that he isn't supporting their bills while he waits for a state budget.
"I just don't think this is the time to be discussing things like 'cursive writing' or 'nursing rooms in high schools' laws," Batinick said. "We need to be focusing on the budget."
Batinick's strategy comes after other efforts by conservative lawmakers to get their own ideas into the so-called "grand bargain" bills gained little traction.
Sen. Dan McConchie (R-Hawthorne Woods) sponsored SB0989, which would allow more flexibility in withholding lawmaker pay in an attempt to force a real budget. A similar bill in the House, HB4026, was sponsored by Batinick and Rep. Allen Skillicorn (R-East Dundee), but it has been stalled in the Rules Committee since the latter part of March.
Most recently, Batinick helped kill a translation bill that would have cost Illinois taxpayers $1.5 million. Called the "Illinois Translation Bill," it was originally sponsored by Rep. Robert Martwick (D-Chicago) and would have paid to translate the state's General Assembly website from English to Spanish. Action on the bill was postponed shortly after Batinick and Rep. Keith Wheeler (R-Oswego) pointed out that the job can be done for free by Google Translator.
While such victories on behalf of the people of Illinois are sweet, Batinick said holding firm on blocking nonessential legislation has caused some regrets.
"Rep. Martwick had a bill that called for an elected school board for the Chicago Junior College system," Batinick said. "I would have supported that."
That bill, HB1776, easily passed the House on Thursday, with only three nay votes -- one of which was Batinick's.
Holding the line on nonessential legislation also might require a lot of patience.
"I really am not sure when we will see a full budget proposed on the House floor," Batinick said. "I haven't been really good at predicting things down here, but I am going to do the best I can to push for one."
Want to get notified whenever we write about
Illinois Representative Mark Batinick (R-97th)
?
Next time we write about Illinois Representative Mark Batinick (R-97th), we'll email you a link to the story. You may edit your settings or unsubscribe at any time.
Sign-up for Alerts
Organizations in this Story
Illinois Representative Mark Batinick (R-97th)
More News