Aurora faces possible loss of 800 Caterpillar jobs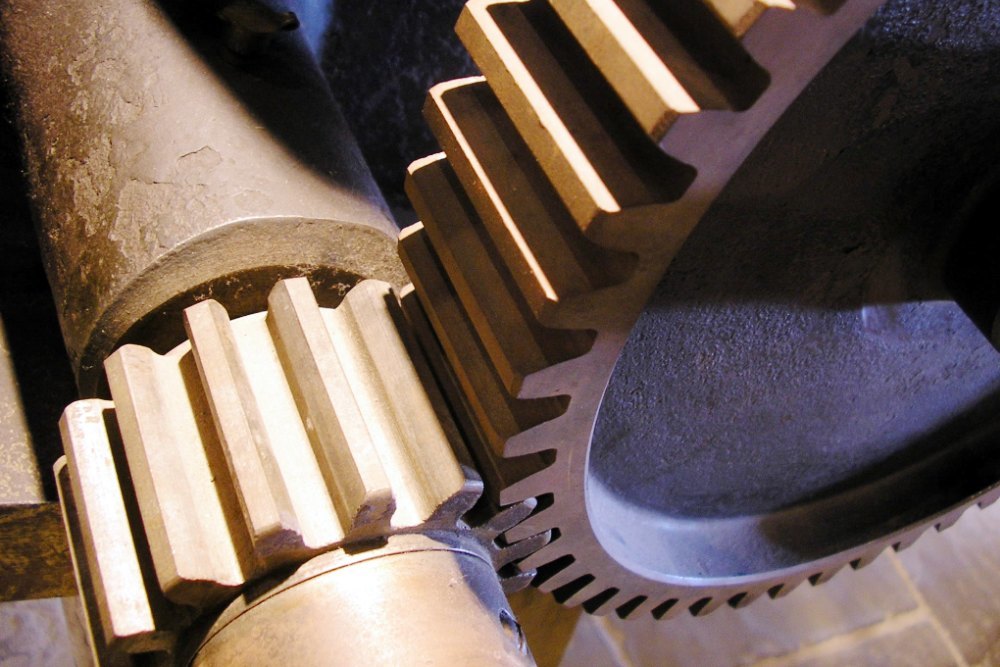 Caterpillar Inc. announced last week that up to 800 manufacturing jobs could be leaving Aurora.
The tractor and large-vehicle manufacturer had announced layoffs in December, but no details were released at that time.
"Caterpillar expects 2017 sales and revenues to be lower than 2016; Caterpillar will be taking additional actions around the globe, including job impacts, to lower our cost structure," the firm's prepared statement of Dec. 14 said. "We can confirm that notifications to impacted employees have begun today and will continue throughout the week. We will not be breaking out a total or confirm impact by location."
Relocating the 800 jobs to Decatur and Little Rock, Arkansas, would reduce Caterpillar's overall costs while consolidating production. Although Caterpillar is reducing its operations in Illinois, it plans to add 600 jobs in Tucson, Arizona, over the next five years.
"Should we move forward with the decision to relocate production, we will support the local leaders to mitigate the impact on our employees, their families and the community," Resource Industries Group President Denise Johnson said last week. "We value and respect the significant contributions all employees in Aurora have made in ensuring Caterpillar maintains its unparalleled record of quality and service."
The reduction of jobs at Caterpillar reflects the ongoing loss of manufacturing jobs in Illinois. Employers continue to take jobs to states with a more business-friendly climate.
"Through 11 months of 2016, the nation's rate of growth continues to outpace our rate by 50 percent," Illinois Department of Employment Security Director Jeff Mays said in December. "The biggest sector gains have been in professional and business services with 37,200 jobs added, while the biggest losses have been in manufacturing, with 8,700 fewer jobs."
The exodus of employers and workers from Illinois has increased, recording a 105,200 net loss of residents between July 2014 and July 2015. Among the top reasons cited by businesses for leaving the state are high taxes and the highest workers' compensation insurance in the Midwest. Illinois also has the nation's fifth-highest state and local taxes.
In addition, Illinois' ongoing budget crisis leaves businesses uncertain of the state's future. The temporary "stopgap" budget expired on Dec. 31 -- and no new budget is in sight.
The uncertainty of the state's finances and opposition of House Speaker Mike Madigan (D-Chicago) to any reforms that would encourage businesses to stay in the state are also factors in the continuing exodus.
Former Caterpillar CEO Doug Oberhelman warned lawmakers in an op-ed in the State Journal-Register in 2012 that pro-growth reforms were needed to keep businesses in Illinois.
"Despite the fact that we have announced plans for dozens of new factories in the last few years and that our work force in the United States has increased by more than 14,500 people in the last 10 years, we haven't opened a new factory in Illinois in decades," he said. "Our work force in Illinois today (in 2012) is at the same level it was 10 years ago. In short, when Caterpillar and most other companies look to locate a new factory in the United States, Illinois is not in the running for such projects. It doesn't have to be that way."
Despite Oberhelman's warning, Illinois has not implemented the suggested reforms. Neighboring Michigan enacted right-to-work legislation in 2012 and saw an increase of 11,300 manufacturing jobs in 2015. Arkansas and Arizona are also right-to-work states.
The loss of 800 Caterpillar jobs will only exacerbate the economic situation in Illinois and encourage more workers to move to states with better employment and educational opportunities.
Want to get notified whenever we write about
Caterpillar Inc.
?
Next time we write about Caterpillar Inc., we'll email you a link to the story. You may edit your settings or unsubscribe at any time.
Sign-up for Alerts
Organizations in this Story
More News