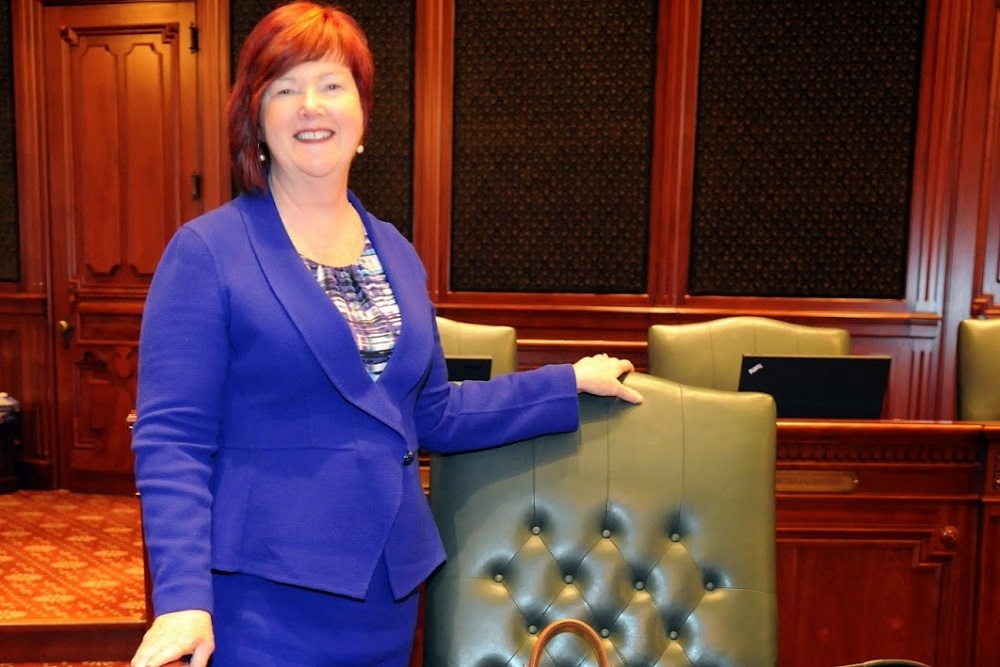 Illinois state Rep. Margo McDermed (R-Mokena) | repmcdermed.com
As she winds down her career serving Illinois House District 37, veteran state Rep. Margo McDermed (R-Mokena) is determined to leave Springfield for the last time on a positive note.
"Nothing has changed in my five years here, except, I would say, how much Democrats sulked during the [Republican Gov. Bruce] Rauner years," McDermed told the Will County Gazette. "They may be a little better tempered now, but nothing has changed about the substance of what they do."
But hope springs eternal for the retiring lawmaker.

Illinois Gov. J.B. Pritzker
"I'm hoping this spring session will be marked by common-sense, fiscally sound policies taking hold, McDermed said. "Being in the minority party for so long, that's been hard to do, but I'm proud to say I have always fought for what I believe is right. In particular, I hope in this final session I'm able to work to bring property tax relief, fair electoral maps and whatever other assistance I can to the people that need it most."
On her website, McDermed says she believes that rising property taxes have led to the state's current outmigration crisis. From there, she argues, the trickle-down effect kicks into high gear.
"Property taxes are inextricably tied to education, skyrocketing pensions and ever-increasing government regulations and mandates," McDermed writes on her website. "As a result, it is a tricky issue that will require political sacrifice and participation of both parties."
McDermed also admits that the 88-member property tax task force Gov. J.B. Pritzker assembled last year only led to more disappointment.
"I would like to see the General Assembly address legislative ethics in a real way," she said. "There's been some window-dressing with a few bills, but nothing that's had a significant impact on anyone's behavior."
McDermed argues that curbing the corruption that has recently plagued Springfield starts with implementing a fair-maps system in which voters get to choose their elected officials rather than the other way around.
"You hear both Democrats and Republicans talk about fair maps, but it has to go beyond just that," McDermed said. "I think we need to be doing all we can to require Gov. Pritzker to keep his campaign promise of fair maps."