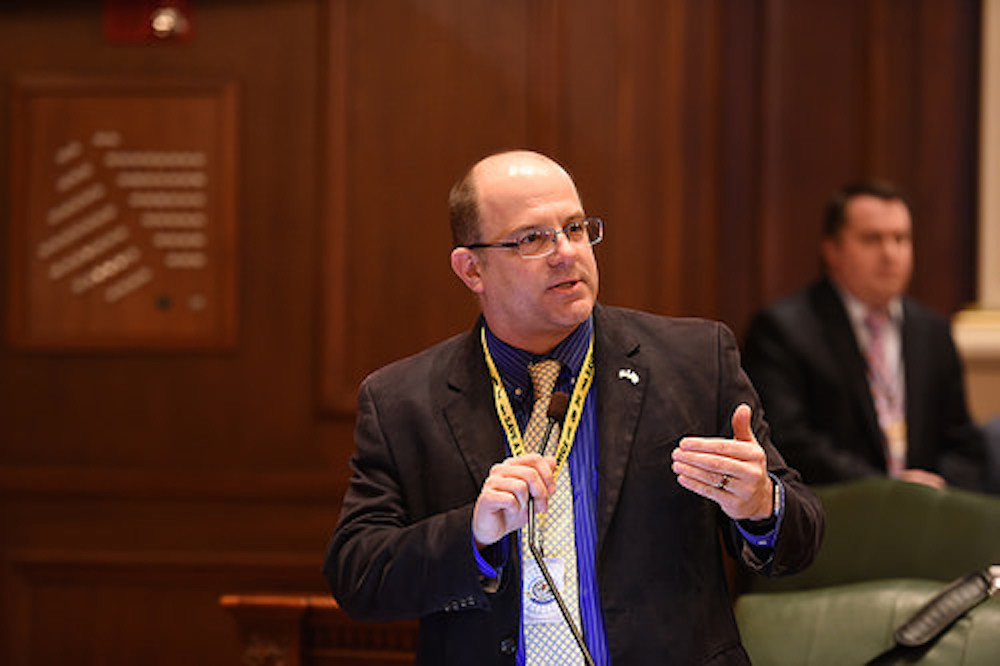 Illinois state Rep. Mark Batinick (R-Plainfield)
Illinois House Republican Floor Leader Mark Batinick (R-Plainfield) came away from Gov. J.B. Pritzker's State of the State address last week in Springfield thinking how much better off the state would be if the governor ever put any of his words into action.
"I was glad to hear him say that the state can no longer tolerate unethical behavior and corruption in Springfield," Batinick told the Will County Gazette. "From the moment he said that, I've been wondering when he's going to ask House Speaker Mike Madigan (D-Chicago) and Auditor General Frank Mautino to resign."
In the case of both veteran lawmakers, Batinick says the time for such action is long past due. The longest serving leader of any state or federal legislative body in history, Madigan has seemingly spent most of his time dodging allegations of corruption and pay-to-play politics. Currently, one of his long-term associates is under investigation after the recent discovery a 2012 email that allegedly references a rape cover-up.

Illinois Gov. J.B. Pritzker
In the case of Mautino, Batinick notes that "the appellate court found he violated campaign finance laws for years."
Illinois has continued to suffer as the result of it all, and things have been no different under Pritzker. Those sentiments were backed up by a recent report by the Illinois Department of Employment Security in conjunction with the Bureau of Labor Statistics that found that Illinois' job creation lagged far behind the national average in 2019. The Illinois Policy Institute notes that last year marked the state's slowest job growth in the first year of any governor's elected term since the start of Rod Blagojevich's second term in 2007.
"We're not focusing on the right things, which are job creation and leaving people with more of their hard-earned money," Batinick said. "We need to see action. Really, nothing else at this point really matters."