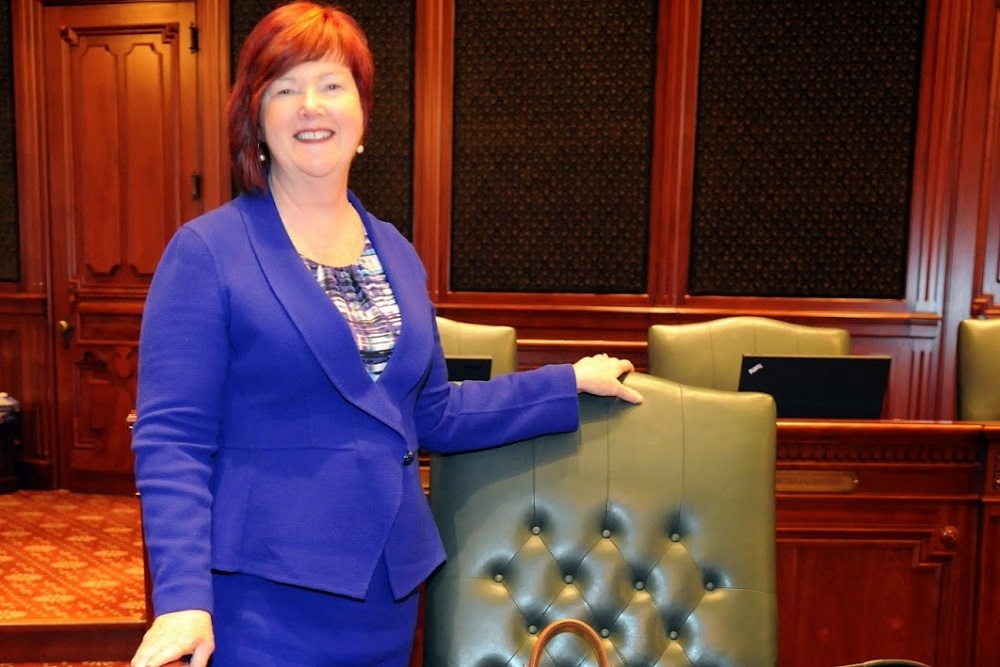 Illinois state House Rep. Margo McDermed | repmcdermed.com
Illinois state Rep. Margo McDermed (R-Mokena) wishes things were not so predictable when it comes to the state's maddening property-tax system.
"Everyone knows what to expect now, except for Democrats who are still in denial," McDermed told the Will County Gazette. "It's almost like they don't want to know the truth. But the district I represent is the kind of district where lack of job growth and rising property taxes really affect lifestyles. In homes with children and high property taxes, people are put in the position of, 'Do I want to have the money to send my kids to college or to pay outrageous property taxes,' because oftentimes there's not enough money for both and now more people are simply voting with their feet."
In McDermed's view, the state inflicted even more damage to taxpayers with the recent failure of the Property Tax Relief Task Force assembled by Gov. J.B. Pritzker. By the time the 88-member committee was ready to approve its draft report, Republican members refused to sign off because it failed to reflect their recommendations or propose any structural changes to the flawed system.

Illinois Gov. J.B. Pritzker
Meanwhile, new data from the U.S. Census Bureau shows that Illinois has lost more residents than any other state in the U.S. over the last decade, frustrating McDermed even more.
"I think we have to have real property tax reform, and having another task force is just more distraction," she said. "We haven't addressed any of the real drivers, which are pensions, salaries and benefits of government workers. When one of largest growth sectors in the state is government employees and all of them are being paid out of taxes, you clearly see what the issue is."