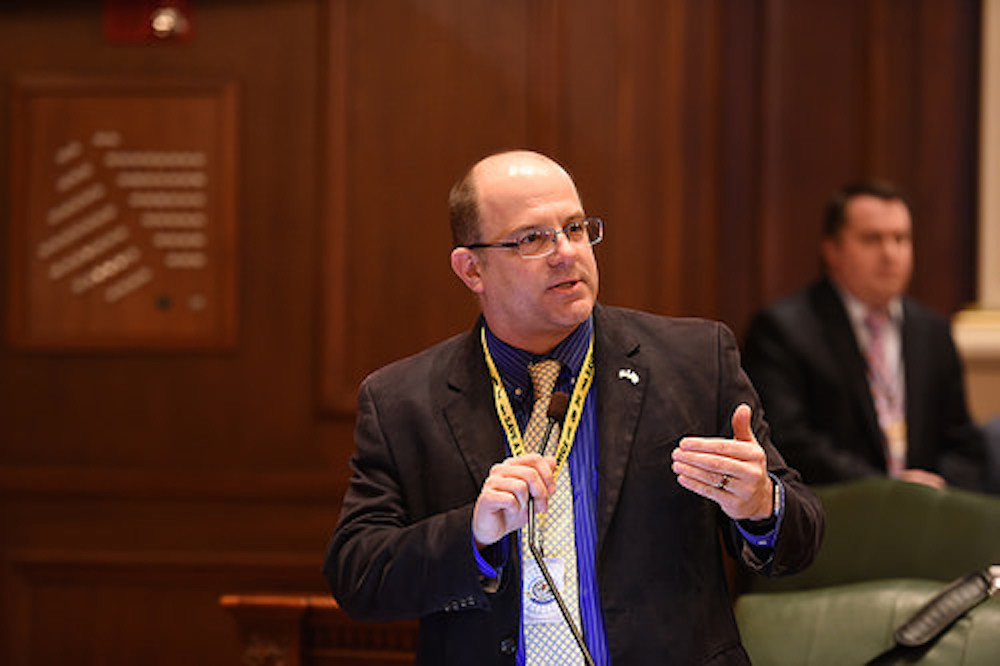 Illinois state Rep. Mark Batinick (R-Plainfield)
Illinois House Republican Floor Leader Mark Batinick (R-Plainfield) was not particularly surprised to see the latest task force created to provide relief from state property taxes fall well short of its goals.
"I've always said nothing of significance will be done about the issue until Mike Madigan (D-Chicago) is out of office as House Speaker and Democrats have more freedom to maybe be themselves," Batinick told the Will County Gazette. "That's just the way it is."
In the meantime, Illinois residents continue to suffer at the mercy of some of the highest rates in the U.S. Batinick argues that the 88-member panel convened by Illinois Gov. J.B. Pritzker did not get far because Democratic members were not willing to tackle the biggest issue.

Illinois House Speaker Mike Madigan (D-Chicago)
"We can nip around the edges, and there are a bunch of small things we need to do as well to change the system but until you address all the corruption, we're going nowhere," Batinick said. "The reality is that with the way the system is right now, rich people can hire property tax appeals attorneys like Mike Madigan and get their taxes adjusted so that they're pushed down to poor people. We desperately need structural change."
The Republican lawmakers assigned to Pritzker's committee agree, with all of them refusing to sign off on the task force's draft report over complaints that it failed to accurately reflect their views and offers no major changes for a system clearly in need of an overhaul.
"None of the things they proposed or that the committee discussed are things that haven't been introduced before," Batinick said. "It's just a matter of putting them into action and taking a stand for what most of us know really needs to be done."