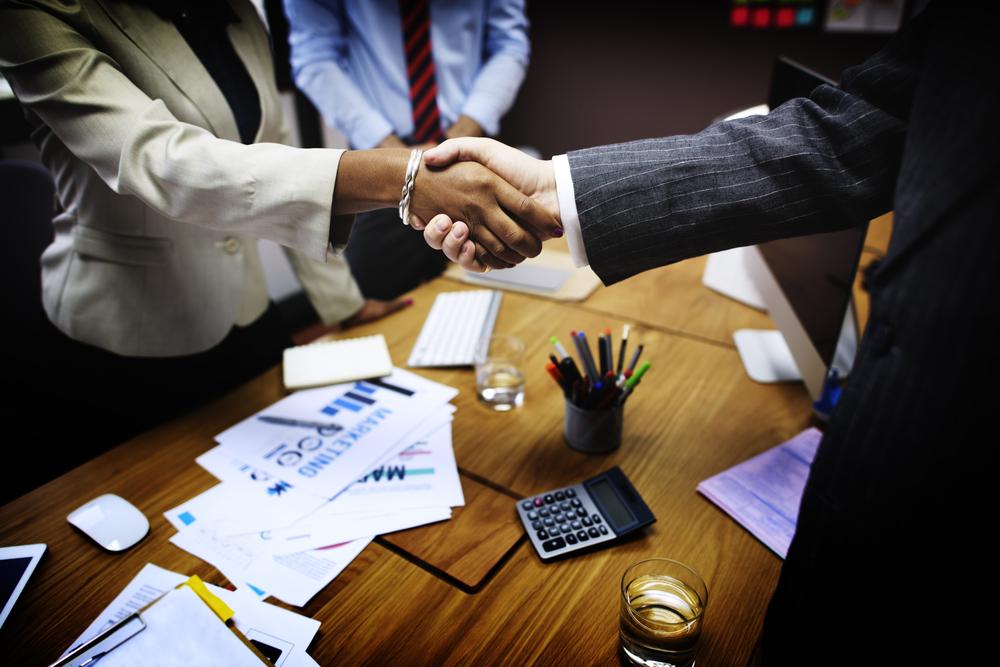 Will County Ad-Hoc Modern Housing Solutions Committee met Oct. 3.
Here is the minutes provided by the committee:
I. CALL TO ORDER/ROLL CALL
Chair Amanda Koch called the meeting to order at 11:34 AM
| | | | |
| --- | --- | --- | --- |
| Attendee Name | Title | Status | Arrived |
| Amanda Koch | Chair | Present | |
| Rachel Ventura | Vice Chair | Present | |
| Julie Berkowicz | Member | Present | |
| Herbert Brooks Jr. | Member | Present | |
| Annette Parker | Member | Present | |
| Jacqueline Traynere | Member | Present | |
| Tom Weigel | Member | Present | |
Present from the State's Attorney's Office: Mrs. Tatroe
Also Present: Ms. Dunn and Ms. Winfrey
II. PLEDGE OF ALLEGIANCE TO THE FLAG
Mr. Weigel led the Pledge of Allegiance to the Flag.
III. APPROVAL OF MINUTES
1. WC Ad-Hoc Modern Housing Solutions Committee - Regular Meeting - Sep 5, 2019 11:00 AM
RESULT: APPROVED [UNANIMOUS]
MOVER: Rachel Ventura, Vice Chair
SECONDER: Jacqueline Traynere, Member
AYES: Koch, Ventura, Berkowicz, Brooks Jr., Parker, Traynere, Weigel
IV. OLD BUSINESS
1. Authorizing Will County to Provide Contribution for the Homeless Strategic Plan - Remanded from September 19, 2019 Co Board Mtg (Ron Pullman)
Ms. Montgomery stated we are looking to create a policy to help us move forward in our efforts to end homelessness in our communities. Our community is tasked with preventing and ending homelessness for a three county area. That would be Will County, Kendell County and Grundy County through the Continuum of Care is authorized through the Hearth Act. Our Continuum of Care has been set up to follow the regulations or HUD's direction over a certain pot of money; which is called the Continuum of Care Program. That pot of money brings into the community; this year we applied for $4.5 Million. That money is being used for housing our most vulnerable in our communities. What that means is people that have been experiencing homelessness, on the streets or in the shelters for over a year. That only serves about 10% of the people who experience homelessness in our community each year. A strategic plan would help us set a path; having a commitment at the level that you are as a leader. Saying this is not something that we are going to stand for in our community anymore; homelessness is not okay here. That is the first thing that the Counties buy in would do. We have also worked with Kendell and Grundy, our Housing Authority and the City of Joliet to ask them the same thing. We want you at the table and we want you to say any homelessness matters.
Ms. Traynere asked what exactly do we use that money for.
Ms. Montgomery stated the $4.5 million that we applied for this year includes 14 different projects. They are a variety of housing focused projects; there are two types permanent support of housing and rapid rehousing. Both are considered permeate housing; which means it helps someone who is homeless, either on the streets or shelters, and gets them into their own place in the community. Permanent Support Housing is long term housing; at one point it was considered to be indefinite; but HUD is shifting our language to think about stabilizing the crisis of homelessness and then moving people into affordable housing. Permanent Support Housing works with people with disabilities who have been homelessness a long time. In 2015 our entire funding was only supporting that type of housing projects. Which was great because it really supported a lot of people with high needs. But it challenged us because we weren't able to support anyone else in exiting homelessness. This year we've asked for 6 projects called Rather Housing. Rather housing works with people who become homeless to quickly exit them from homelessness into their own rental unity. That funding is exclusively for permanent housing in the community; it does not provide shelter. HIDA is broken into several different facets, the part that a continuum comes out of CPD (Community Planning and Developing). What that grant is for it the Public Indian Housing which is our housing authorities. Joliet Housing Authority provides housing choice vouchers. What it does is provides a subsidy for rent, to make it affordable.
Ms. Koch asked how can we put more time and effort into cities that already exist, and trying to apply for more grants. How can we bring in more money and help more people. What can we do moving forward.
Ms. Montgomery replied I understand that the language that is being used references it as a study. My understanding is we are asking for someone to do a strategic plan. Our Board which is 16 members of the community came together and we started doing a strategic thought process. Four of the things that we want to make plans for are the identity of the continuum, community and stakeholder engagement, making sure that our crises response system is effective and increasing capacity for flexible funding and investment in critical components.
Ms. Ventura said I would like this committee to be a voice in saying not only do we care about the income insecure but those who have fallen off of our tax role. I attended your strategic planning session. This has given us the ability to solve homelessness in Will County by having a plan. I agree we should vote to match the City of Joliet with the $20,000.
Ms. Montgomery stated there has been a great progress. We need the support of our leaders.
Ms. Sojka said the City of Joliet agreed to $20,000, we want to match that. Amita came to the table with funds, Grundy County will invest $60,000.
A discussion was had in regards to different plans and studies as well as strategic policies; and where this money is going and what will be used for. There was a review of grants and funds that are expected to be donated.
RESULT: APPROVED [UNANIMOUS]
TO: Will County Executive Committee
MOVER: Rachel Ventura, Vice Chair
SECONDER: Jacqueline Traynere, Member
AYES: Koch, Ventura, Berkowicz, Brooks Jr., Parker, Traynere, Weigel
V. OTHER OLD BUSINESS
VI. NEW BUSINESS
1. Disc: Consumer Demand and Local Inventory Update (Gideon Blustein)
Mr. Blustein stated thank you Chairwoman and members of the Modern Housing Solutions Committee for your time and interest in the critical issue of housing. My name is Gideon Blustein and I work as the local Government Affairs Director for the Illinois REALTORS®. I'm joined today by Matt Persicketti, a REALTOR® with Oak Leaf Realty in Frankfort and Emily Tracy a REALTORS® with Spring Realty in Shorewood. Mr. Persicketti and Ms. Tracy serve as Chair and Vice Chair of the Three Rivers Association of REALTORS® Government Affairs Committee. Today we're going to provide a REALTORS® perspective on what is going on in the housing sector in Will County. I'll provide a short economic context; Ms. Tracy is going to provide some consumer demand information and Mr. Persicketti is going to talk about some of the inventory challenges we are seeing.
Mr. Blustein, Ms. Tracy and Mr. Persicketti reviewed the attached PowerPoint at this juncture.
Ms. Traynere stated you talk about labor being a big cost impact on these homes. I have a hard time buying into that. The reason being is pre 2008 most of the homes were built by Union Labor with good benefits, good pensions and good plans; not anymore. I don't even know if you can find a Union built home.
Mr. Persichetti said once the housing crash happen there wasn't work for Union Labor, these Union Members were forced to take new jobs. So many of those workers are not leaving the security of their new jobs to go back to union labor jobs. It comes down to supply and demand. I struggle each and every day to find competent installers at a price level that I can make whatever small margin I need to have a builder do a home. I would make a strong recommendation that you speak with the Home Builders and Unions to find out a way to change that. The non-union rates that I must pay now as opposed to 2000 is more than doubled.
At this juncture Mr. Brooks left the meeting.
Ms. Tracy added I would encourage you to go to our local homebuilders. They don't have to have as high of a profit on the homes that they build, unlike the national homebuilders which are publicly traded companies and are bound to their shareholders.
Mr. Weigel said last month we approved an ordinance to allow Cargo Containers to be used as a housing material. Do you see that it will make it more affordable for people to use?
Mr. Persichetti said we don't have any data on that at this time.
Ms. Ventura stated I would like to have Byron come in he spoke at the County Board he has a presentation on that. He is teaching architects how to use containers and turn them into to Cargo Homes. I think he could add to the versatility of what is happening in our area. We do have some lots here; we are looking at what it might look like to have a land bank, and work with developers to do that. What are some changes that we need to do whether it has to do with zoning, building codes or our fees that would incentivize the type of building we need to do our create these land opportunities for developers.
Ms. Tracy said you already have lots that are plated out. One thing you could do is decrease the setback lines. You can look at what you are going to require the exterior to look like. If it can be vinyl siding is the least expensive thing you can put on a house. We now have to have tamper resistant outlets, this all adds to the cost of a home.
Mr. Blustein said maybe look at the map of Will County and see if there are areas that are right for removing single family only restrictions.
A discussion was had on the requirements of sprinkler systems and the cost of items that are required by the current code that is added on to the cost of building a home.
Handout from Gideon Blustein at Committee
2. Disc: New Proposed Census Designated Places (Martha Sojka)
Ms. Sojka stated at the beginning of this year in February the Department of Transportation reached out reached out to our GSI Department. They had certain ideas about certain areas of unincorporated Will County that are dense enough to be called a community or a neighborhood. It was run past GSI staff to see whether or not their geographical boundary lined up with what we knew. There was a lot of back and forth discussions and they have called our division; because we do work a lot in unincorporated communities. We had about 5 or 6 designated areas; now we are up to 22. The benefit to having an actual census designated place is when the census data comes out you can actually have data specific to that geography.
At this juncture Ms. Sojka reviewed the handout of the New Proposed Census Designated Places.
Handout from Martha Sojka at Committee
3. Disc: Housing Policy Language
Ms. Koch stated our Thought Housing Leadership and Developing Group talked about having a housing policy for the County. We had some folks which are stakeholders through the County send in some things that they thought might be appropriate to include in a housing policy. My request was to take it to our committee each month where we can look at those suggestions and make some of our own suggestions. Ultimately we are creating the policy as Elected Officials. I want to make sure we are here early and often to look at the different suggestions we are getting from people who are actually deal with housing.
Ms. Sojka reviewed the attached PowerPoint presentation at this juncture.
Ms. Sojka said I would wait to give this information to the Land Use Committee; until we come up with some policies. Otherwise we are making small changes along the way rather than comprehensively look at this and what makes sense for Will County. We could start keeping a list of things we are thinking about.
Ms. Dunn said it would be interesting to see over a 12 month period to see what challenges you come up against. When we come back to the Board or even this Committee could go to the Full Board and say here are the things we have come up against over the last year; can we make some changes to that?
Ms. Koch added we want it all to be very deliberate and thoughtful, and make sure when we talk about something today and don't forget about it in 9 months.
Ms. Sojka stated this presentation is going to turn into the working document; it is our first attempt to put things on paper based on discussions we have had with the Thought Leadership Group.
Ms. Parker left the meeting at this juncture.
Ms. Sojka said I know we had talked about doing this as a dialog; I know we have two groups that are interested in housing and both need to be at the table.
Ms. Koch said we need to make sure that this presentation comes from this committee. We can all start thinking as a committee about some of the things that we want to see happen.
Ms. Koch asked if Ms. Sojka was thinking about having the two groups meet together at some point.
Ms. Sojka replied we will have that opportunity when we have CMAP come and give their presentation.
Ms. Ventura stated I would like to see from Ms. Sojka her experience of things that have and have not worked; also have Mr. Blustein do the same. That way as a committee we can begin discussing that. I would like to see how that fits into our policy and Land Use ordinances and our zoning. There has been a lot of talk about rent control and how do those types of policies effect building, affordability and taxes. Perhaps someone from CMAP would have someone who could speak to the pros and cons from that.
Handout from Martha Sojka at Committee
VII. OTHER NEW BUSINESS
VIII. PUBLIC COMMENT
IX. CHAIRMAN'S REPORT / ANNOUNCEMENTS
X. EXECUTIVE SESSION
XI. ADJOURNMENT
1. Motion to Adjourn @ 1:53 PM
RESULT: APPROVED [5 TO 0]
MOVER: Rachel Ventura, Vice Chair
SECONDER: Jacqueline Traynere, Member
AYES: Koch, Ventura, Berkowicz, Traynere, Weigel
AWAY: Brooks Jr., Parker
http://willcountyil.iqm2.com/citizens/FileView.aspx?Type=12&ID=3618