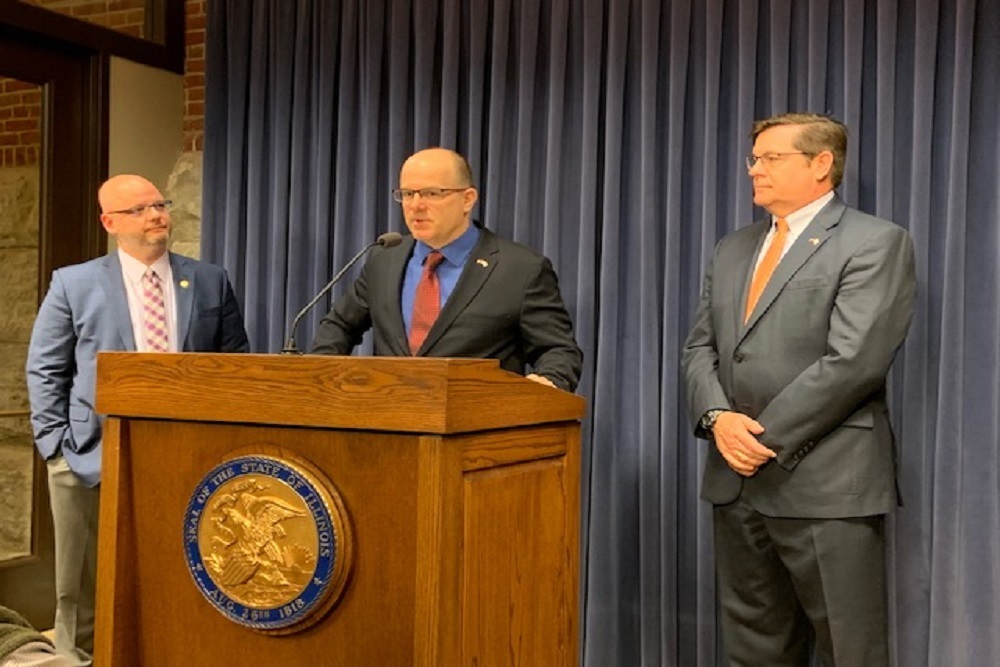 Illinois state Rep. Mark Batinick (R-Plainfield)
Illinois House Republican Floor Leader Mark Batinick (R-Plainfield) tracks much of the state's decade-long population nosedive right back to the doorstep of longtime House Speaker Mike Madigan (D-Chicago).
"This state can't move forward with Mike Madigan still at the controls and leading the way," Batinick told the Will County Gazette. "He's had his chance to show everyone what he could do and the results speak for themselves."
According to the latest U.S. Census Bureau data, Illinois has now lost more residents than any other state in the U.S. over the last decade. Last week's new census results marked the sixth straight year of population decline.

Illinois House Speaker Mike Madigan (D-Chicago)
The Illinois Policy Institute (IPI) argues that it's no small coincidence that the state's population loss reached record levels in 2018, the same year the Democratic-controlled House passed the largest permanent income tax hike in Illinois history. Equally alarming are findings that the largest sector of those migrating out of state are working-age individuals who cite increasing taxes as their primary reason for leaving.
The IPI report also suggests that if the state had merely kept pace with the nation's average rate of growth since the start of the Great Recession in 2007, Illinois' population would be 9 percent greater than what the census released on Friday. The projected state economy, then, would have been about $80 billion stronger than it is.
"Instead, under Mike Madigan, we're just stuck on the same path where we're not seeing any real change," Batinick said. "We'll see next November if voters have truly had enough and are ready for change. How they vote then could send a clear message about Illinois changing direction long into the future."