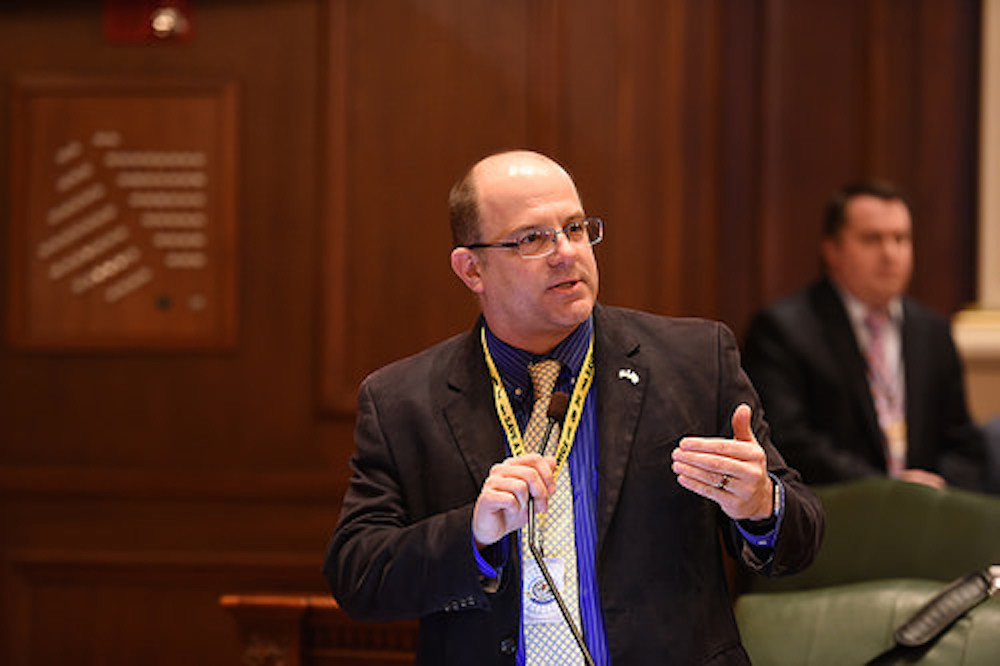 Illinois state Rep. Mark Batinick (R-Plainfield)
State House Rep. Mark Batinick (R-Plainfield) believes the only choice for House Speaker Mike Madigan (D-Chicago) is to accept responsibility for Springfield's current crisis of ethics, regardless of what he claims he did or did not know about corruption in Illinois state government.
"Leadership sets the culture in any place or establishment, and Illinois has a culture of corruption," Batinick told the Will County Gazette. "No matter what way you look at it, you can't get around Madigan being right in the middle of it. It's not enough to just say 'I don't know.' He leads the show. Even if he didn't know, it's his responsibility to know."
Batinick is not alone in his assessment, given a recent Chicago Tribune report that federal investigators are targeting Madigan more than ever in the course of several ongoing federal corruption probes. According to the Trib, four individuals have confirmed they were directly asked about Madigan's involvement in lobbying at Commonwealth Edison, employment contracts and other perks being doled out to associates of the longtime Democratic Party chairman.

Illinois House Speaker Mike Madigan (D-Chicago)
"He needs to resign," Batinick said. "As for the investigations, I hope that we get to the whole truth, but I already know we have enough information to know he should step aside."
Batinick recently joined three other GOP lawmakers at a press conference demanding that Madigan do just that. Fellow Reps. Randy Frese (R-Paloma), Margo McDermed (R-Mokena) and Tom Morrison (R-Palatine) stood alongside Batinick.
"House Speaker Madigan is the longest-serving House Speaker in history and under his reign we've seen a decades-long pattern of unethical behavior and corruption in Illinois government," Batinick said at the podium. "People all around him are being investigated, searched, recorded, arrested and indicted. To restore trust and accountability in state government, Speaker Madigan must resign."