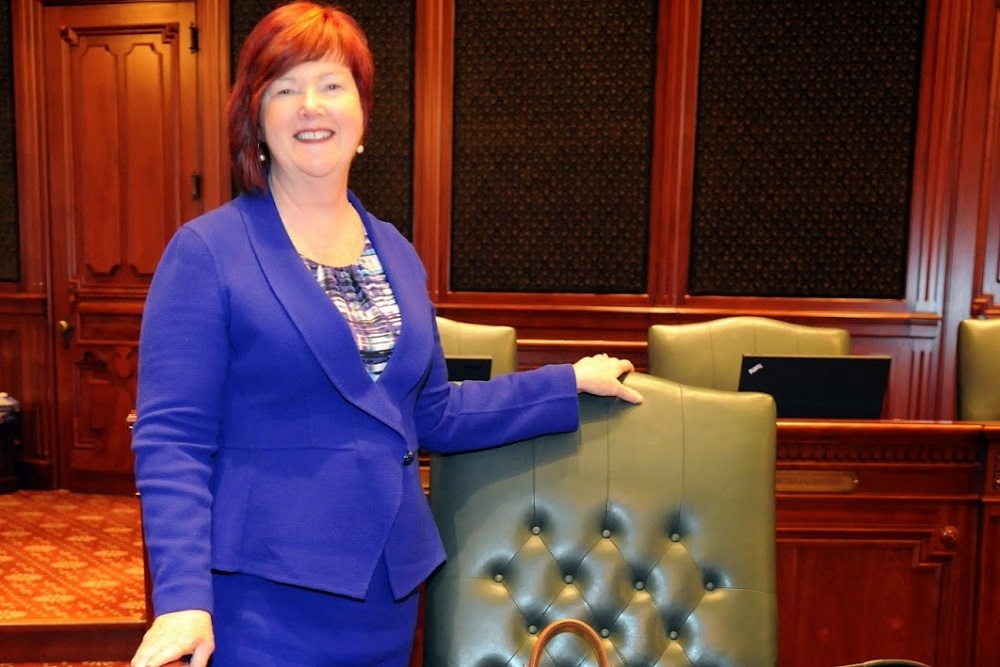 Illinois state Rep. Margo McDermed (R-Frankfort) | repmcdermed.com
Veteran state Rep. Margo McDermed (R-Frankfort) is among a group of "reform-minded" GOP legislators calling for the resignation of longtime House Speaker Mike Madigan (D-Chicago).
"Amidst a #MeToo scandal atop the political and legislative sides of Madigan's operation, the Speaker has again and again promised reforms while simultaneously protecting his allies," McDermed recently said in a press release. "Their response to sexual harassment and bullying has been to lie and intimidate the accusers while rewarding the harassers. On behalf of the 200 people who signed a letter alleging harassment in Springfield and others too afraid to speak up for fear of retaliation, I am demanding Speaker Madigan's resignation."
Madigan has also come under fire over a number of federal corruption probes that are still playing out in Springfield and have already forced the resignations of two longtime Democratic state lawmakers.

Illinois House Speaker Mike Madigan (D-Chicago)
Joined at a recent press conference by state Reps. Mark Batinick (R-Plainfield), Randy Frese (R-Paloma) and Tom Morrison (R-Palatine), McDermed pointed to Madigan's reluctance to advance a number of ethics-reform bills filed by House Republicans. Instead, the Democratic majority voted to pass what critics charge is watered-down legislation that will do little to address the problem.
"Legislation that would have brought forth meaningful change was blocked while Democrats approved ethics reform bills that have no hope of improving ethics in Springfield," McDermed said at the press conference. "Those who play [Madigan's] game are rewarded with key committee chairmanships and later many receive lucrative lobbying contracts and jobs, while those who stand up to these practices are punished. This culture of corruption denigrates our entire system of government and impacts families on a personal level through the 'corruption tax' we pay."