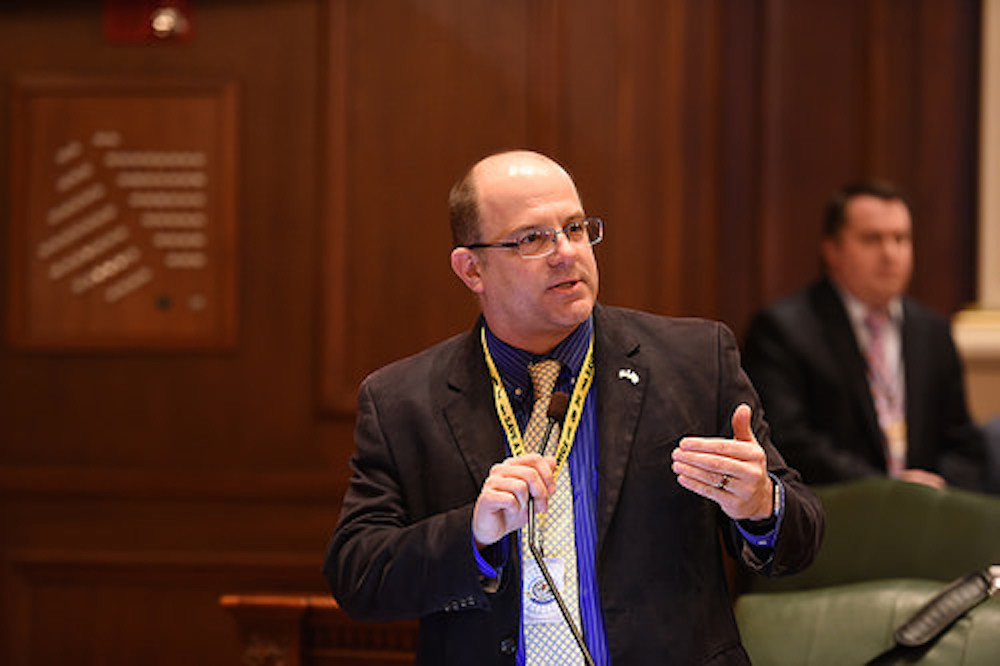 Illinois state Rep. Mark Batinick (R-Plainfield)
In the mind of Illinois House Minority Leader Mark Batinick (R-Plainfield), the state's long list of regulations have become much more than an inconvenience for business owners.
"In the end, all these growing regulations act as just another tax on citizens and businesses," Baticick told the Will County Gazette. "It doesn't matter what form they take or what the cost is, it all has the same effect as another tax. The same thing holds true with local governments when it comes to the way they have to deal with the same regulatory climate. It's just another tax on the people of the state."
A new George Mason University survey found that Illinois is the third most heavily regulated state in the country with some 259,832 total restrictions, trailing only California and New York. Illinois has nearly 35,000 regulations in the chemical manufacturing and food industries alone, disillusioning in-state businesses and dissuading others from moving their operations here.
A separate 2018 study gave the state a failing grade for its policies on taxes, labor and licensure, anointing Illinois the least business-friendly state in the U.S.
"Down in Springfield, we as Republicans talk about this constantly, and all we get are eye rolls from the other side," Batinick said. "I really don't see anything changing until voters get fed up enough to kick more of the bums out."
Now in his fourth year in Springfield, Batinick also sits on the House Appropriations-Higher Education, Business Occupational Licenses, Insurance and Veterans' Affairs, and Environment committees.
His 97th District includes parts of Oswego, Montgomery, Naperville, Plainfield, Bolingbrook, Joliet and Shorewood.