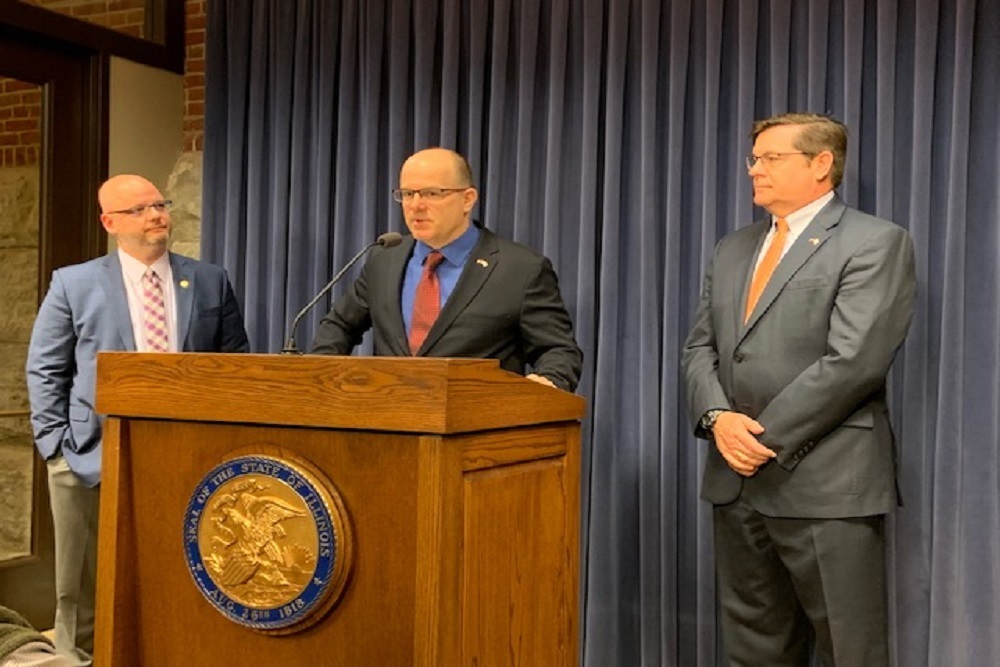 Illinois state Rep. Mark Batinick (R-Plainfield)
Illinois Republican House Floor Leader Mark Batinick is not entirely surprised at the results of a new Harvard University Center for Ethics survey that finds the Prairie State now ranks as the second most corrupt state in the country with Chicago rating as the most corrupt city.
"If we're No. 2, I know I don't want to live anywhere near No. 1," Batinick told the Will County Gazette. "It would probably be different if we were to drive home the distinction between what is technically legal and what is unethical. With representatives at the capital, it's just one big conflict of interest."
All the free-wheeling and dealing has come at a price that goes beyond just the state's reputation, with Illinois Policy Institute pegging the amount of economic activity that has vanished since the year 2000 as a result of the corruption at almost $10 billion.
Over the last month alone, taxpayers have had to endure the spectacle of seeing veteran state Rep. Luis Arroyo (D-Chicago) jailed on federal bribery charges, and of watching longtime state Sen. Martin Sandoval (D-Chicago) being forced to relinquish his post as chairman of Senate Transportation Committee after being implicated in an ongoing shakedown scheme.
Not long before that, three political insiders with close ties to longtime House Speaker Mike Madigan (D-Chicago) were targeted by federal agents as part of another probe.
"There's just not enough being done," Batinick said. "We can't even pass a law that says representatives and senators can't be lobbyists. Voters have to get upset. There's simply not enough voting for change agents in Springfield right now."
Batinick said it's clear to him why Democratic lawmakers are so slow to acknowledge what everyone else sees is going on.
"The way the rules are, everything personally is going well for them," he said. "They're not worried about the big picture, only their own."