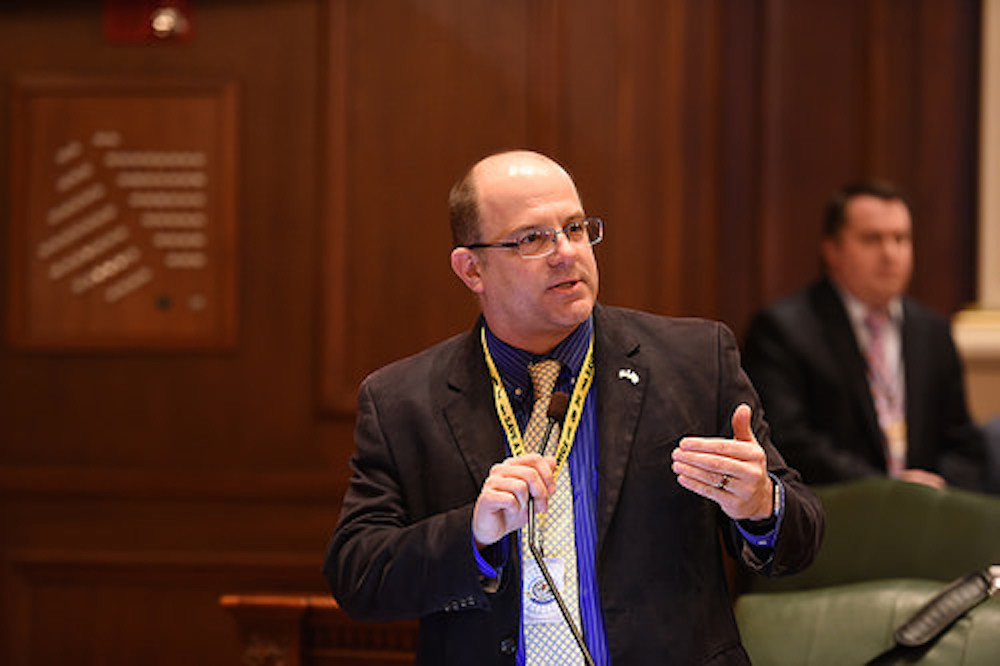 Illinois state Rep. Mark Batinick (R-Plainfield)
Illinois state Rep. Mark Batinick (R-Plainfield) voted on two education bills in Springfield this week.
House Bill 745 proposes changes to the Higher Education Student Assistance Act to make certain information exempt from the Freedom of Information Act (FOIA).
"Would this keep private student information private and exempt it from FOIA?" Batinick asked, to which Rep. Michael Zalewski (D-Chicago) said it would.
Batinick still voted No, but the bill by a 91-24 count.
Senate Bill 1784 seeks to amend the Illinois Public Labor Relations Act and the Illinois Educational Labor Relations Act so that an employer shall not discourage employees or applicants from becoming or remaining union members or authorizing dues deductions. The bill also states that employers also cannot interfere with the relationship between employees and their exclusive bargaining representatives.
Batinick questioned why there was opposition to the bill by the Chamber of Commerce and Chicago Public Schools.
"Tell me what this does regarding union access during work hours," Batinick asked Zalewski. "You said employers can't talk about union membership, but can they clarify union dues costs?"
The bill ultimately passed with 93 Yes votes, including Batinick's, and 23 No votes.
Both bills had many opposers on the Republican side. Senate Bill 1786 has now passed both chambers and will go to Gov. J.B. Pritzker's desk to be signed into law.
House Bill 745 was filed last January and will now go to the Senate for a vote. It was referred to the Senate Assignments Committee on Oct. 30.