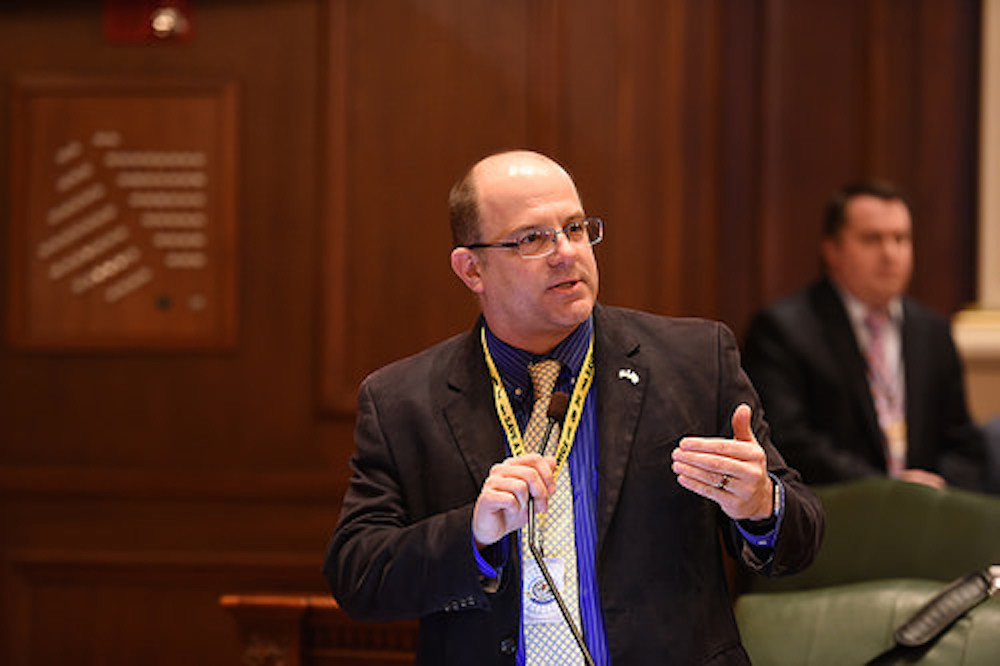 Rep. Mark Batinick
Illinois state Rep. Mark Batinick (R-Plainfield) sees the signing of Senate Bill 075 into law as another giant step forward in his crusade to ensure a safe work environment for women across the state.
"This year I was proud to sponsor many pieces of legislation to protect women and ensure their safety in the workplace," Batinick, a co-sponsor of the legislation, told the Will County Gazette. "Anything we can do to protect people from sexual harassment wherever it might be is a good step. You don't want people to have to put up with that just so they can try to keep their jobs."
SB 075 seeks to limit the use of contract provisions like non-disclosure agreements and arbitration some say are designed to keep workers quiet about such instances of abuse. The new law also extends legal harassment protections to contract workers and consultants, stipulating that in some cases employers are responsible "for harassment of nonemployees by the employer's nonmanagerial and nonsupervisory employees" if the employer fails to take reasonable corrective measures.
The bill, which passed through the House unanimously and takes effect immediately, also establishes special provisions for the likes of hotel and casino workers, building on a Chicago ordinance that mandates panic buttons be provided for those who work in isolated spaces that they can easily access and utilize in case of harassment or assault.
Earlier in the year, Batinick also proved instrumental in shepherding House Bill 2135 through the legislature. The bill removed the statute of limitations for prosecuting crimes of sexual violence across the state.
"This expansion of our current law is an important step in providing necessary justice to victims of sexual violence," Batinick, who also co-sponsored that legislation, later posted on his website. "Crimes of sexual assault should be prosecuted and removing the statute of limitations is essential to doing so."
The law is slated to take effect in 2020, effectively ending the current 10-year limit that is placed for criminal prosecution for sex crimes.