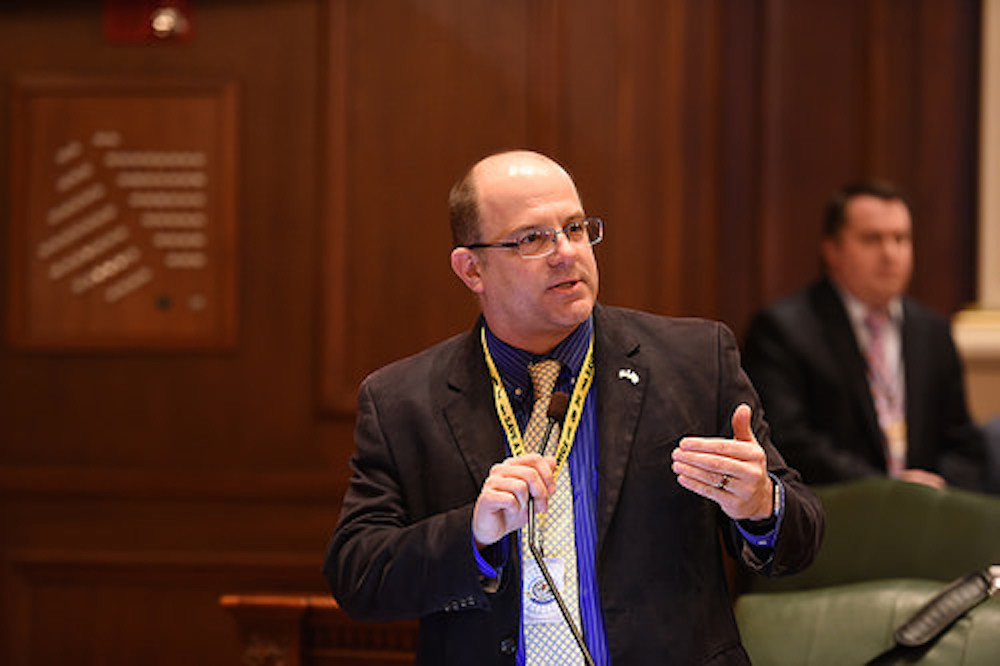 Illinois state Rep. Mark Batinick (R-Plainfield)
Illinois House Floor Leader Mark Batinick (R-Plainfield) considers the recent federal corruption indictment of state Sen. Thomas Cullerton (D-Villa Park) a sobering reality check of what needs fixing in Springfield.
"It reminds us that we certainly have some self-serving politicians in Illinois," Batinick told the Will County Gazette "This seems to happen far too often in Illinois."
Federal prosecutors moved late last week to charge Cullerton in connection with a scheme where he is accused of pocketing at least $275,000 from a union position where he had no job description and was rarely required to show. The charges, ranging from embezzlement to conspiracy to making false statements, were formally filed just three days after former longtime Teamsters boss John Coli Sr. pleaded guilty to federal charges of corruption and agreed to cooperate with authorities.

Illinois state Sen. Thomas Cullerton (D-Villa Park)
Part of the indictment filed against Cullerton alleges that he conspired with Coli as recently as four years ago in landing the high-salaried post now at the center of the probe. According to the Chicago Tribune, each of the charges filed against Cullerton carry up to five years in prison if convicted.
"I certainly hope voters are paying close attention to all this," Batinick said. "We certainly need to be doing better."
Through his attorneys, the 49-year-old Cullerton, a distant cousin of Senate President John Cullerton (D-Chicago), has denied all the charges.
According to the indictment, Cullerton had been a member of Teamsters Local Union 734 before assuming his state senate seat in January 2013. The filing further charges he rarely showed up for the job he was given and Coli repeatedly "ignored and failed to act upon repeated complaints" by a supervisor.
Cullerton brings to seven the number of Illinois legislators that have now faced criminal charges over the last seven years.