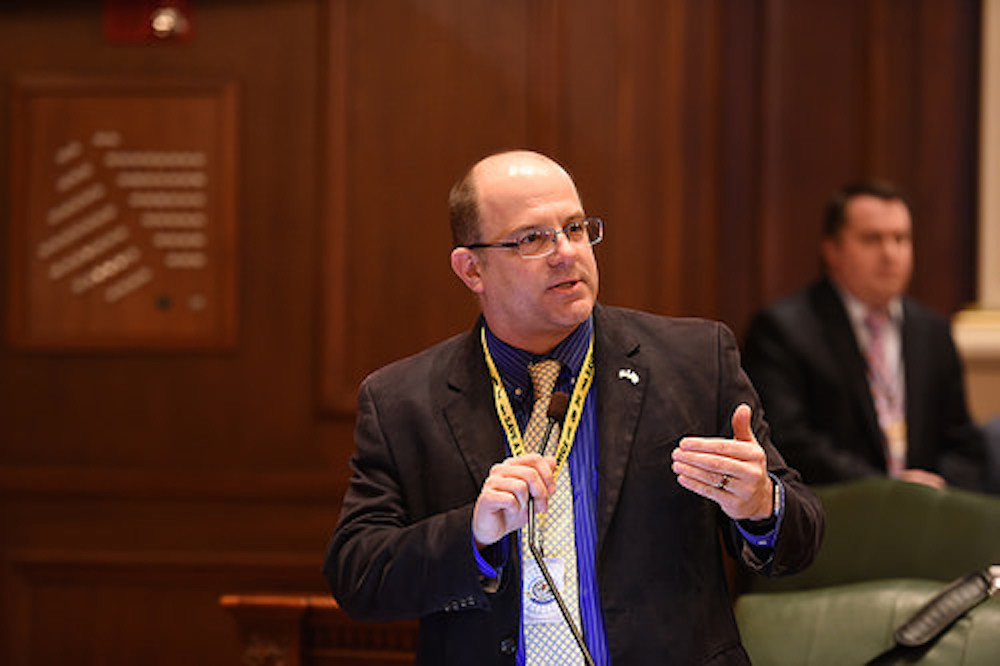 Rep. Mark Batinick
Republican state Rep. Mark Batinick (R-Plainfield) leaves no doubt about how he perceives the progressive income tax now being proposed by Illinois' Democratic lawmakers.
"It's a tax on jobs and will simply put gas on the fire of people already leaving this state," he told Will County Gazette. "It's amazing that Springfield continues to only show an ability to spend and tax. No cuts, no reforms, just tax and spend. Everything we've done this session has only made government more expensive."
Batinick fears that things could go from bad to worse with the proposed progressive tax plan that's being sold as a levy solely on the rich. He said an Illinois Policy Institute (IPI) analysis of the plan that concludes it could cost the state as many as 30,000 jobs and some $11 billion in economic activity comes as no real surprise. In addition, IPI estimates that projected revenues from the plan by Gov. J.B. Pritzker and other Democratic leaders could fall well short of forecasts by as much as $2 billion.

Gov. J.B. Pritzker
"Every time there's a budget crisis of any kind, instead of cutting something or just being more efficient, all Democrats think of is to tax, tax, tax," added Batinick, who won re-election in the 97th District in November with 52 percent of the vote. "They're always looking for some new group to hit, creating class warfare between groups of people."
None of the criticism has been enough to deter Pritzker, who recently went public with his House Speaker Mike Madigan's plan to try to move the legislation prior to the end of the current session.
Batinick takes it all in, always arriving at just one conclusion.
"We need new leadership in Springfield," he said. "Voters need to wake up to understand that if they really want things to change."
The 97th District includes portions of Bolingbrook, Joliet, Montgomery, Naperville, Oswego, Plainfield and Shorewood.