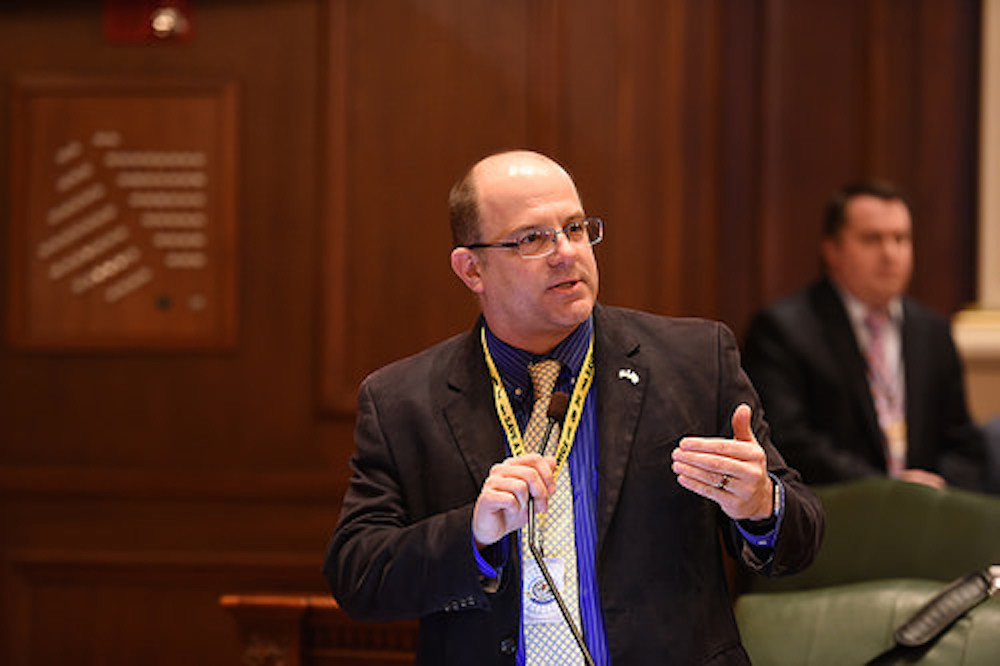 Rep. Mark Batinick (R-Plainfield)
Republican lawmakers, including Reps. Mark Batinick (R-Plainfield) and Rep. Margo McDermed (R-Mokena), recently held a press conference to rebuke what they call misleading advertisements by Democrats.
Each of the state representatives discussed different topics mentioned in ad mailers sent out by Democratic lawmakers in various districts. Batinick spoke about a "no budget, no pay" policy that some Democrats are now voicing support for, which has not always been the case, he said.
"I have been on the receiving end of the most ironic mail campaign of this election cycle," he said. "I worked extremely hard on 'No Budget, No Pay,' because I believed in the policy. Speaker (Mike) Madigan and his team worked hard against it."

Rep. Margo McDermed (R-Mokena)
Two years ago, attorneys for Democratic lawmakers filed suit to stop the policy, which would make lawmakers' paychecks continent that they pass a balanced budget. Now those lawmakers are voicing support for such a plan, Batinick said.
Batinick said it is merely a political tool to get votes.
"Here's how the scam works," he said. "They do an expensive poll to find out what the people want, then tell them what they want to hear in TV ads and whatnot. When they get to Springfield, they ignore what they told you."
Batinick said this process is disgusting and dishonest.
McDermed, meanwhile, accused the Democratic Party of Illinois of telling lies about her and other Republican candidates regarding women's issues and other attacks.
"You are being manipulated in a cynical, hateful way that you need to stop," McDermed told voters during the press conference.
State Reps. Peter Breen (R-Lombard) and Tom Morrison (R-Plainfield) were also in attendance.
The speakers each spoke about their districts and their opponents. They also produced several examples of mailers that have been going out in each of the districts that touted Republican ideas like cutting property taxes.
The Republican lawmakers said Democrats have no intention to follow through on those promises.