County board member Balich seeks answers on why admitted rapist was never deported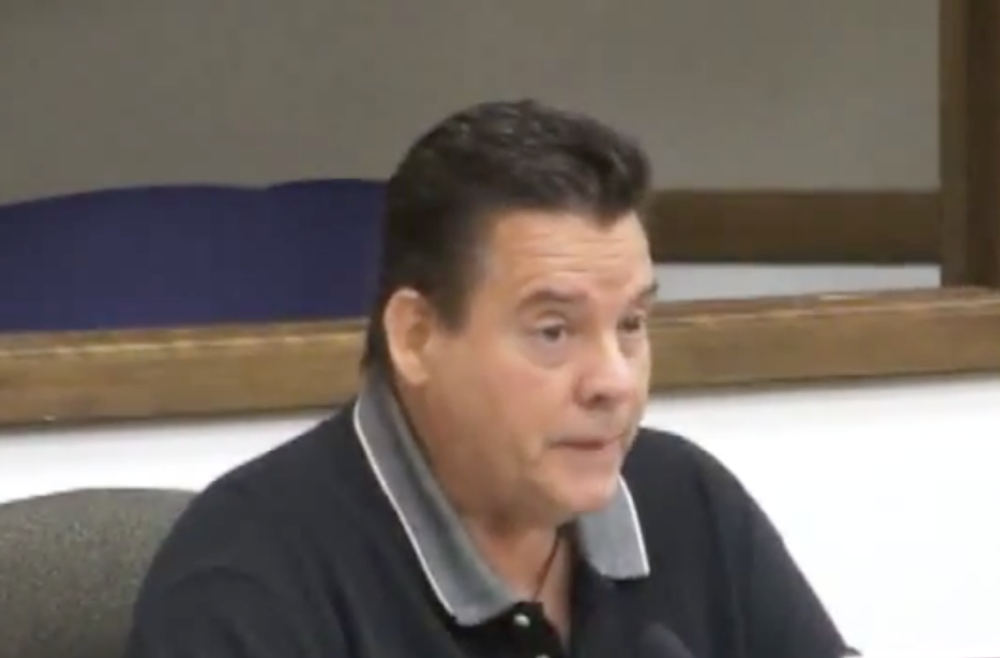 Will County board member Steve Balich | YouTube
Will County board member Steve Balich is desperate for answers into why an undocumented immigrant, who in May pleaded guilty to three counts of sexual assault, was even in this country in the first place.
Admitted rapist Miguel Luna, 37, of Joliet, had a long criminal history before committing the assaults in 2015 and 2016.
"We have an illegal alien with over 30 arrests finally getting caught and arrested for violently raping three women," Balich told the Will County Gazette. "These three women are scarred for life by an illegal who should have been deported a long time ago. It's like the illegals are above the law."
Balich said that he has asked the Will County Sheriff's Office for its policy on contacting U.S. Immigration and Customs Enforcement (ICE) about an undocumented immigrant in the sheriff's office's custody. He said he asked for a response in writing, but has yet to receive one.
"We need to have some procedure, some policy in place in Will County so something like this never happens again," he said.
A spokesperson for the sheriff's office replied in an e-mail to a request for comment on the office's procedures that the office "strictly (follows) Senate Bill 0031 – Public Act 100-0463," which is the Illinois Trust Act, sometimes characterized as a statewide sanctuary bill, that Gov. Bruce Rauner signed in August 2017.
The spokesperson did not respond to questions about the sheriff office's policies before enactment of the Illinois Trust Act, or whether anyone in the office had contacted ICE about Luna.
The act forbids law enforcement from arresting and detaining people based solely on their immigration status. Last September, the Illinois Attorney General's office established guidelines for local and state law enforcement agencies to follow in enforcing the act.
AG spokesperson Eileen Boyce said that the guidelines were an attempt to give law enforcement guidance given the new state law and changes to immigration policy on the federal level.
No statewide policy is in place on when, or if, ICE is contacted when an undocumented immigrant is being held for a criminal offense.
"Each county handles it differently," Jim Kaitschuk, executive director of the Illinois Sheriffs' Association, told the Will County Gazette.
In February, a judge dismissed a lawsuit against McHenry County Sheriff Bill Prim, which alleged that Prim violated the Trust Act for holding Pascasio Martinez, who was charged with felony driving under the influence. The sheriff's office held Martinez through an arrangement it has with ICE.
"Every afternoon, ICE will send us a list of named detainees and their destination for the following day," Prim told the Northwest Herald. "Pursuant to our contract, arrangements are then made by our office to have those subjects transported to ICE's desired location. We play no role in the decision-making process."
Another Trust Act lawsuit against the sheriff's office was dropped last month.
In a Feb. 16 meeting with the Northwest Herald Editorial Board, Rauner said that local law enforcement should cooperate with ICE agents, but also said that any immigration warrant not signed by a judge is not sufficient for detaining a person.
"A lawbreaker needs to be held based upon breaking the law, not a detainer … and then they can be held under the law that way, and immigration officials should be notified immediately," Rauner told the editorial board. "That's what this bill says, and immigration agents should be able to prosecute someone who's here illegally."
Want to get notified whenever we write about
Will County
?
Next time we write about Will County, we'll email you a link to the story. You may edit your settings or unsubscribe at any time.
Sign-up for Alerts
Organizations in this Story
More News