Resolution calling for Ford Heights library audit sparks contentious debate in House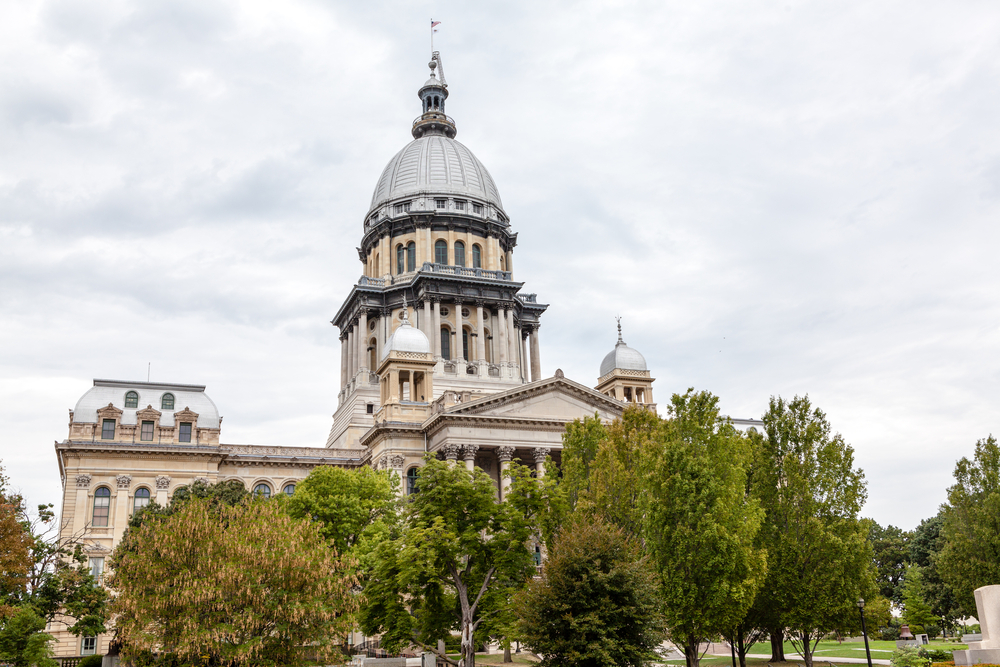 A debate over a resolution directing the auditor general to perform an assessment of the Ford Heights Public Library District brought harsh words during House debate May 10.
"This will allow the current board to have a health audit," Rep. Thaddeus Jones (D-Calumet City) said of the resolution, HR843.
However, the discussion for a clean audit turned ugly after Rep. Jeanne Ives (R-Wheaton) shared her particular concern for the south suburbs and Cook County, where property taxes are reaching up to 5 and 10 percent in property values.
"You are seeing a continuing decline in services including police and fire protection," Ives said.
Rep. William Davis (D-Homewood) did not like Ives talking about his turf and noted their inability to make payments and continue needed programs is because representatives like Ives don't vote to help fund better breaks in the south suburbs.
"She can sit in her ivory tower in Wheaton where they have a ton of businesses and a lot of opportunity," Davis said.
He said all Ives does is talk about how bad his district is but she has no idea of the true problems that exist.
"She has never even been to the communities," Davis said. "So, I wish she would leave my communities out of her mouth."
Davis said until Ives is ready to come to the table and talk about helping his district she should remain silent.
"Can you do that, I don't think you can?" Davis said.
Rep. Peter Breen (R-Lombard) questioned the audit's cost, which Jones said the library has agreed to pay since the system has received state funds and wants to assure there has been no misplaced monies.
"My analysis says the library board collected $8.7 million from 2008-12, but they weren't actually a library, or even possessing a physical library," Breen said. "Is the point of the audit to figure out where all the money went?"
Correct, Jones said.
"We are going to trust the auditor general to find all of the monies that have been improperly spent or squirrelled away?" Breen asked.
Jones said he was confident the auditor and the library district will work together to find any missing funds.
Ives complimented Jones for the bill, saying lawmakers must find out what is happening to quickly diminish municipal funds. She detailed a recent report regarding the Harvey Library District.
"They issued $6 million in bonds in 2015 and they don't have enough money to make the debt service and they are literally thinking of closing their doors, and apparently the same thing has happened nearby in Riverdale," Ives said.
She said the pressing municipal problems the General Assembly has failed to address must be considered now.
"I assure you this is not going away, " Ives said. "We need to allow for the restructuring of debt for many of them to continue to operate, so I applaud Rep. Jones for looking into what happened with this particular case with potential missing money."
Want to get notified whenever we write about any of these organizations ?
Next time we write about any of these organizations, we'll email you a link to the story. You may edit your settings or unsubscribe at any time.
Sign-up for Alerts
Organizations in this Story
Illinois Representative Jeanne Ives (R-42nd) • Illinois Representative Thaddeus Jones (D-29th)
More News