Illegal food stamp trafficking at record levels in Illinois
While July marked an all-year high for the number of individuals on the Supplemental Nutrition Assistance Program (SNAP) in Illinois, it also marked a time when food stamp trafficking is on the rise.
With 1.9 million Illinois residents on SNAP, it calls into question the validity of the program as some individuals abuse the assistance by selling their food stamps to corner stores for cash. This costs taxpayers money as the food stamps are typically sold for half their value -- with no food in exchange -- as SNAP was intended.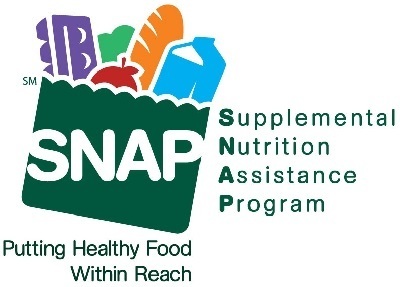 "I think there are huge problems there," Josh Archambault, senior fellow at the Foundation for Government Accountability, said. "There are a lot of schemes that are happening on the food stamp program unfortunately, by scammers taking advantage of selling their card for cash to bad-apple grocery stores and convenience clerks. Unfortunately, there are many layers of problems in these programs particularly that require a much closer eye."
While some SNAP members use the cash to pay for things they can't afford such as rent or gas, others are using it to fuel an addiction to alcohol or drugs. In either instance, the SNAP is getting misused and more and more people are getting on the system as a way to make ends meet. A staggering figure illustrating this is the fact that more Illinoisans rely on food stamps than work in manufacturing, construction, education, health care and real estate combined.
"A lot of states are dealing with that epidemic of food stamps being traded in corridors that are often how drugs are being brought into their state," Archambault said. "It raises serious questions. Are we fueling some the drug problem we have in this country?"
While SNAP is a federal program, it is governed at the state level. The federal government mandates a work requirement after three months that requires individuals on the program to find employment or be cut off the program. Illinois is exempt from this requirement and doesn't require its SNAP members to find work, making this a long-term assistance program that provides very little incentive to individuals to stop receiving food stamps.
"These people are becoming trapped," Archambault said. "It's leading to huge inflation. Most of these people are not working, not reporting income and it's become a new broken welfare system. Reinstating the work requirement is an easy first step."
Also creating problems for SNAP is its inability to look at assets. An individual could win the lottery one month and be ineligible for food stamps, collect the winnings in one lump sum, and be eligible for SNAP the next month.
With welfare reform marking its 20th anniversary, Archambault suggests now is the time for Illinois and states nationwide to refocus their SNAP.
"When you have work requirements, time limits and you have a re-targeted program, you have a successful program," Archambault said. "You end up with fewer people on the program, making more money and more work. That's what you want. That's what successful welfare reform is."
Want to get notified whenever we write about
Foundation for Government Accountability
?
Next time we write about Foundation for Government Accountability, we'll email you a link to the story. You may edit your settings or unsubscribe at any time.
Sign-up for Alerts
Organizations in this Story
Foundation for Government Accountability
More News