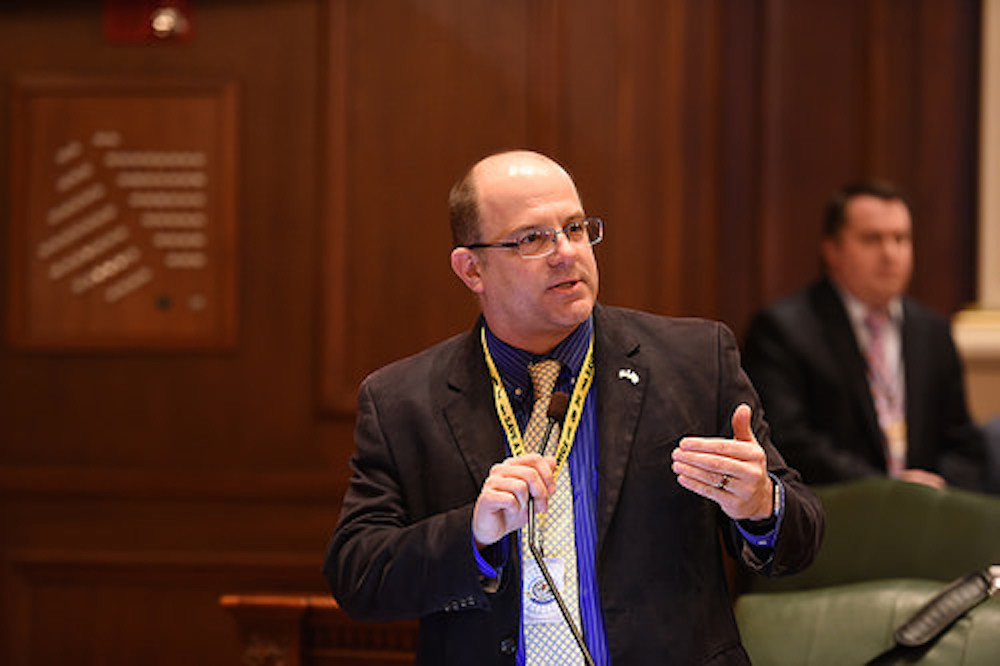 Rep. Mark Batinick
Illinois state Rep. Mark Batinick, R-Plainfield, takes exception with a new WalletHub report that concludes the state now has the second-highest property taxes in the country behind only New Jersey.
"I think they got it wrong," Batinick told the Will County Gazette. "New Jersey may have higher taxes, but we've got the highest rates by percentages of home value of any place in the country. In either case, it's not a good honor to have and we keep winning the wrong contests."
According to WalletHub, taxes on a home valued at $205,000 in Illinois are almost three times higher ($4,700) than they are for the same priced home in nearby Kentucky or Indiana ($1,760).
Batinick fumes nothing figures to change anytime soon without a drastic overhaul of the way Springfield does things.
"At most, we're taking little nibbles around the issue when what we really need are big bites," he said.
Batinick said talk that the progressive tax system Gov. J.B. Pritzker is now proposing going a long way toward lowering helping to lower rates went out the window as soon as the governor released his new state budget.
"All the spending he claims will be generated from the tax is going toward new spending," he said. "None of that money is going toward anything that would help with property taxes."
With the 88-member Property Relief Task Force the governor convened last year to tackle the issue also coming up empty, Batinick said he pretty much just sees one way forward when it comes to government in Springfield.
"Everything about government needs to be stripped down and started over," he said. "That starts with new leadership and getting people in there that are committed to putting the people first."