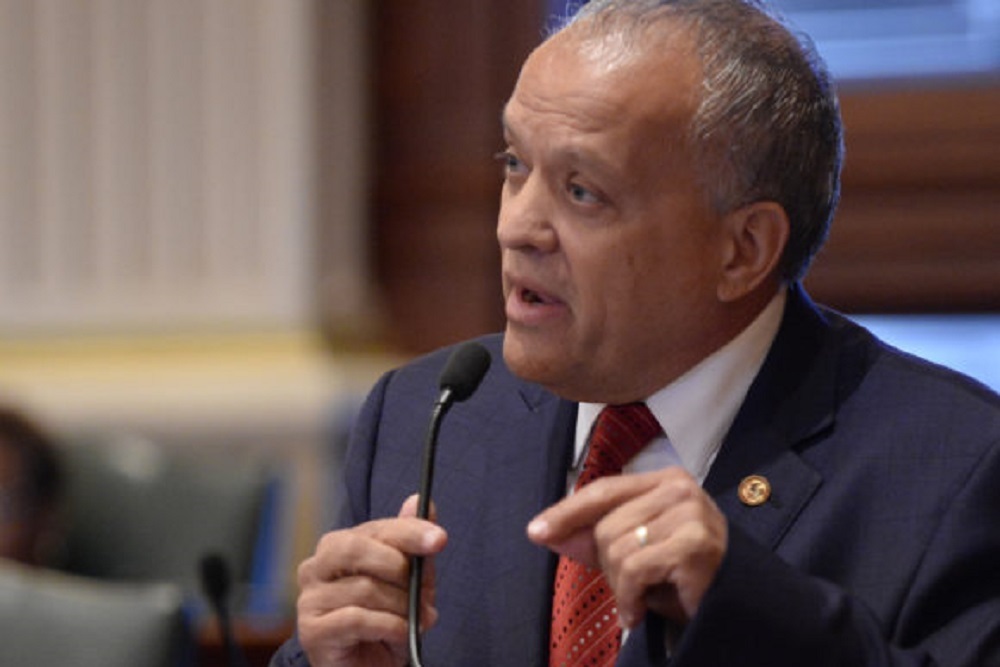 Former Illinois state Rep. Luis Arroyo (D-Chicago) | http://reparroyo.com/
Republican House Assistant Leader Grant Wehrli (R-Naperville) argues that only fundamental change in Springfield can set the state on a path to reform.
"When the penalty for a litany of serious ethical violations is no more than a misdemeanor, it's no wonder our statutes are failing to deter corrupt behavior," Wehrli said in a press release. "Now the FBI is executing search warrants across almost every level of government and officials who hold influential positions are at the center of several investigations. There can be no more excuses for inaction."
Wehrli has proved himself willing to be among those leading the charge. The veteran lawmaker is among a group of state legislators pushing for a comprehensive reforms package in the wake of longtime state Rep. Luis Arroyo (D-Chicago) recently being arrested on federal bribery charges leading to his resignation.

Illinois state Rep. Grant Wehrli (R-Naperville)
Among the proposals Wehrli is supporting is House Bill 361, which would significantly increase the fines legislators face for taking part in activities that are prohibited by legislator rules of conduct.
"Releasing House Bill 361 from the rules committee and giving it a fair hearing needs to be the first step in this process," Wehrli said. "If the General Assembly can't take some basic action to rein in our own bad actors, then the notion that this body is acting in the best interests of the people of Illinois is a farce."
Arroyo is accused of offering to pay a state senator $2,500 per month in exchange for support on a gambling bill.
Wehrli has also joined fellow Republican state representatives Blaine Wilhour (R-Beecher City) and Tony McCombie (R-Savanna) in supporting a resolution that could create a special task force that would be charged with "identifying areas of concern, reviewing current laws, studying best practices and proposing additional legislative solutions to ensure that Illinois is holding public officials accountable for their actions."
Arroyo's troubles come at a time when several federal investigations are unfolding in which various state Democrats are being targeted.
"There are too many lapses to ignore," Wehrli said.