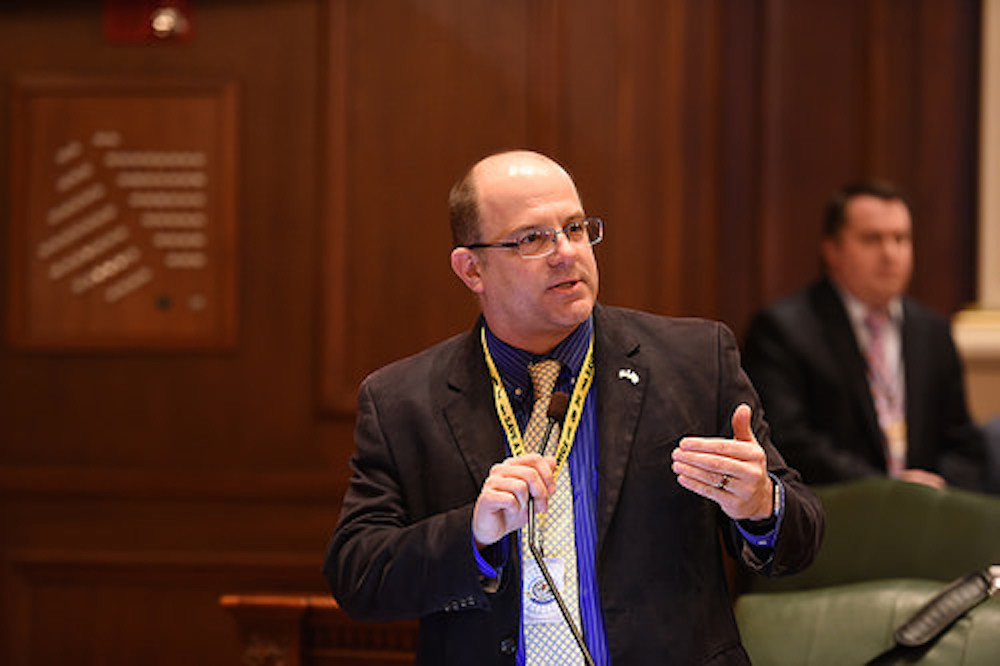 Rep. Mark Batinick
House Republican Floor Leader Mark Batinick (Plainfield) admits he doesn't know all the intimate details related to the recent mock assassination of President Donald Trump at a campaign fundraiser for state Sen. Martin Sandoval (D-Chicago), but he believes Sandoval's supporters must have approved.
"I don't know if this was someone close to the campaign or if it was someone going rogue, but you set the tone for your supporters with what you do," Batinick told the Will County Gazette. "His supporters had to think it was OK to do something like that."
Reports state during an Aug. 16 MAS Havana Nights Golf Clasico fundraiser for Sandoval in Winfield, a man posed with a fake rifle pointed at a person in a costume of President Donald Trump wearing traditional Mexican clothing, with the photo later being posted to social media.
"It's disgraceful and there's no place for such discourse," Batinick said. "There's no way something like that should happen."
With the Illinois Republican Party now calling for his resignation, Sandoval quickly issued a public apology and several GOP leaders have demanded that top Democrats step forward to repudiate the act, ultimately drawing a response from Democratic Gov. J.B. Pritzker.
"As our nation grapples with the epidemic of gun violence, purposely pointing a fake gun at anyone is insensitive and wrong," Pritzker said in a statement. "I condemn actions like the ones displayed in the pictures because they lack the civility our politics demands."
Sandoval, who has represented District 11 for most of his 16 years in Springfield and run unopposed in each of the last four elections, is back on the ballot in 2021.