Rep. Batinick senses that pork-barrel projects, taxpayer abuse may turn the tide for voters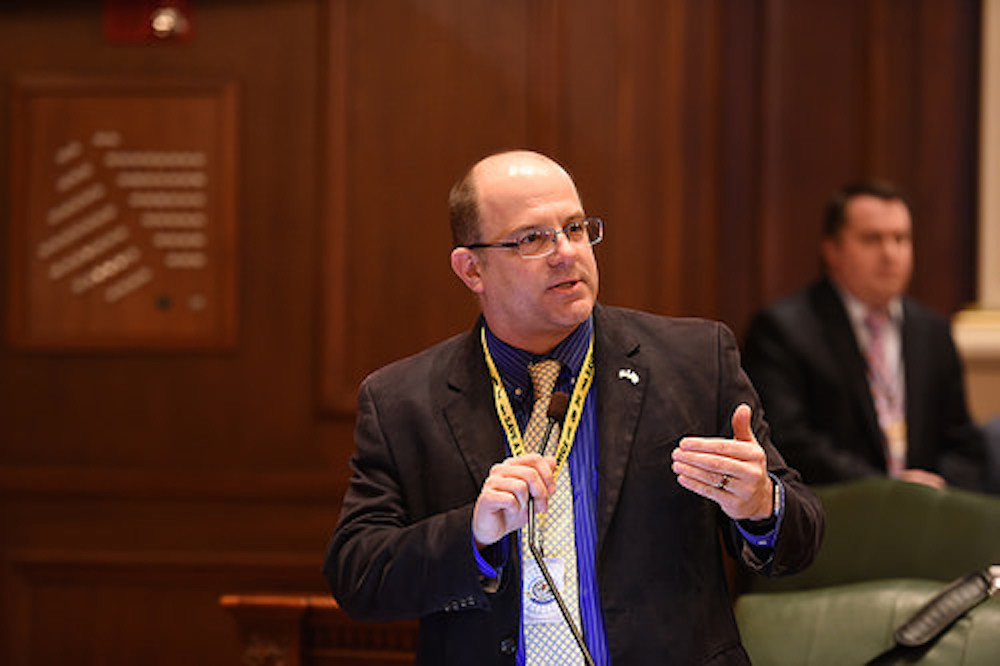 Illinois state Rep. Mark Batinick (R-Plainfield)
Illinois House Republican Floor Leader Mark Batinick (R-Plainfield) continues to see glimmers of hope in even the worst news, such as the Illinois Policy Institute's (IPI) recent report that the $45 billion budget Gov. J.B. Pritzker has set aside for his capital spending plan is riddled with 'pork-barrel projects.'
"When I'm talking to voters, they do seem to waking up," Batinick told the Will County Gazette. "When I'm going door to door, I'm seeing big pushback on the graduated tax increase. Anger and resistance to this budget may be the only thing that stops that from happening."
Illinois Gov. J.B. Pritzker
With news that the share of the state's overall $85 billion budget that was earmarked for Pritzker's Rebuild Illinois infrastructure-improvement plan is ripe with pet projects for state Democratic leaders and their districts, Batinick suspects that voters could be whipped into a total frenzy by the time they go to the polls to vote on the progressive tax in the form in 2020. Among the pork projects uncovered thus far that have netted upwards of $50 million in investments are noise abatement at the Chicago Belt Railway Yard in House Speaker Mike Madigan's (D-Chicago) home district and capital plan funding for the Illinois Arts Council, which is chaired by Madigan's wife Shirley.
In addition, lawmakers in Springfield are slated to receive millions more for projects in their districts, with most of the money being earmarked for Democratic-backed causes.
"I wish when we did things like this it was only done with necessary things in mind, but this is pretty much par for the course for Illinois," Batinick said. "I think this sends the message to voters that there's no trust with their tax dollars. Between that and all the indictments of Ald. Burke and the raids, the citizens of Illinois don't have a tendency to trust Illinois politicians. They're pretty frustrated, but again maybe it has more of them waking up to what's really going on."
Want to get notified whenever we write about any of these organizations ?
Next time we write about any of these organizations, we'll email you a link to the story. You may edit your settings or unsubscribe at any time.
Sign-up for Alerts
Organizations in this Story
Illinois Policy Institute • Illinois State Representative Mark Batinick
More News