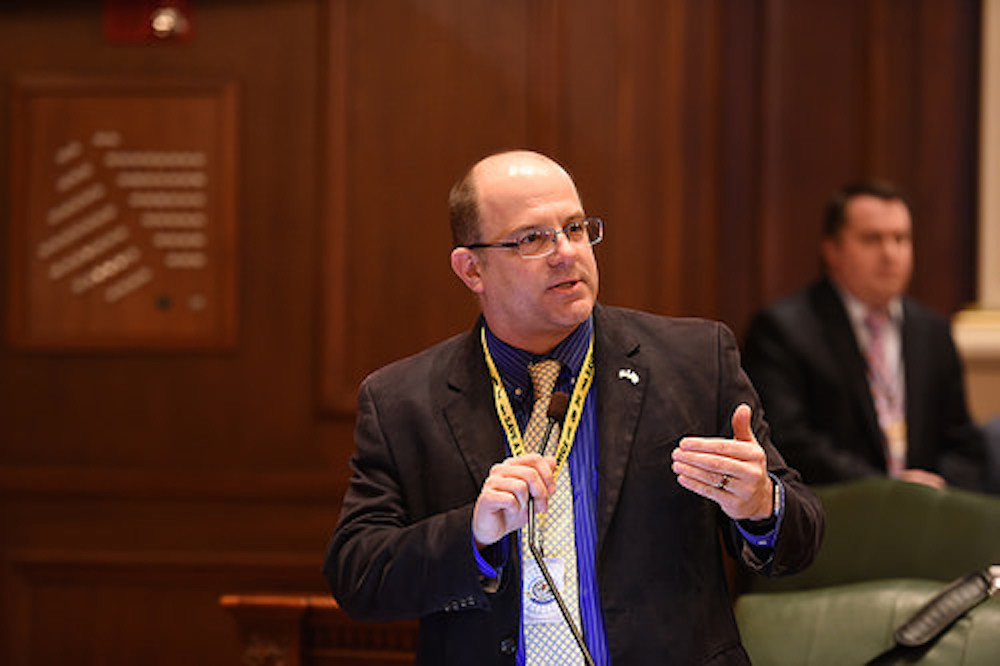 Illinois state Rep. Mark Batinick (R-Plainfield)
There's no time like the present for Illinois voters to stand up and demand the kind of government they want, Illinois state Rep. Mark Batinick (R-Plainfield) told Will County Gazette in response to news that the home of one of longtime House Speaker Mike Madigan's former top aides was recently raided by federal agents as part of an ongoing corruption probe.
"My take on this whole thing is much of the same as it has been for a while," Batinck said. "It is eventually up to the voters. There has been a steady drip of scandals in Illinois for decades, yet voters seem to not mind and continually vote in the same leadership year after year. Heck, Ald. Burke won reelection after an FBI raid. Ultimately, the voters are getting the government they apparently want."
The latest scandal recently picked up steam when federal agents executed a search warrant at the far South Side home of Kevin Quinn, a one-time key Madigan operative and brother of 13th Ward Chicago Ald. Marty Quinn. While investigators have been tight-lipped about what, if anything, they uncovered in the raid, the Chicago Tribune reports that agents zeroed in on computers and other electronic equipment found in the home.

Illinois House Speaker Mike Madigan (D-Chicago)
The raid comes on the heels of Burke, the longest-serving member in city government, recently being indicted on federal racketeering charges that include allegations of steering government business to his private law firm. Just a few months ago, the Chicago Board of Election Commissioners directed federal and county prosecutors toward a matter which Marty Quinn's political team is alleged to have tried to knock 13th Ward challenger David Krupa off the ballot by challenging his signatures. Suspicions were raised when, of the 2,796 affidavits that were filed from people reported to want to revoke their signatures from Krupa, less than 200 of them actually matched signatures in the DePaul University student's campaign paperwork.
Kevin Quinn's name has also surfaced in a civil suit filed by Jason Gonzales stemming from Gonzales' 2016 Democratic primary run for Madigan's House seat. As part of the suit, Gonzales argues that the Madigan Machine put up two phony candidates with Hispanic-sounding names to confuse voters and draw votes away from Gonzales. Quinn was let go by Madigan in early 2018 the day before a female political consultant came forward with allegations of unwanted romantic and sexual advances.