With 10 days still remaining in the current legislative session, veteran Republican state Rep. Mark Batinick (Plainfield) already knows where he stands on the issue of Gov. J.B. Pritzker's proposed gas tax.
"I'm definitely a No vote," Batinick told the Will County Gazette. "We wouldn't need to be talking about raising taxes just to pay for road repairs and infrastructure upgrades if we weren't constantly sweeping money from our road funds for other things. There's no reason to think things would be any different this time around. There's no reason to think we wouldn't be the same old, inefficient government."
With the support of the new governor, lawmakers in Springfield are on the verge of making Illinois home to the highest gas tax burden in the country. House Bill 391, which would more than double the gas tax to 44 cents per gallon, recently passed out of the Illinois House Revenue and Finance Committee and will soon go before the full House for a vote.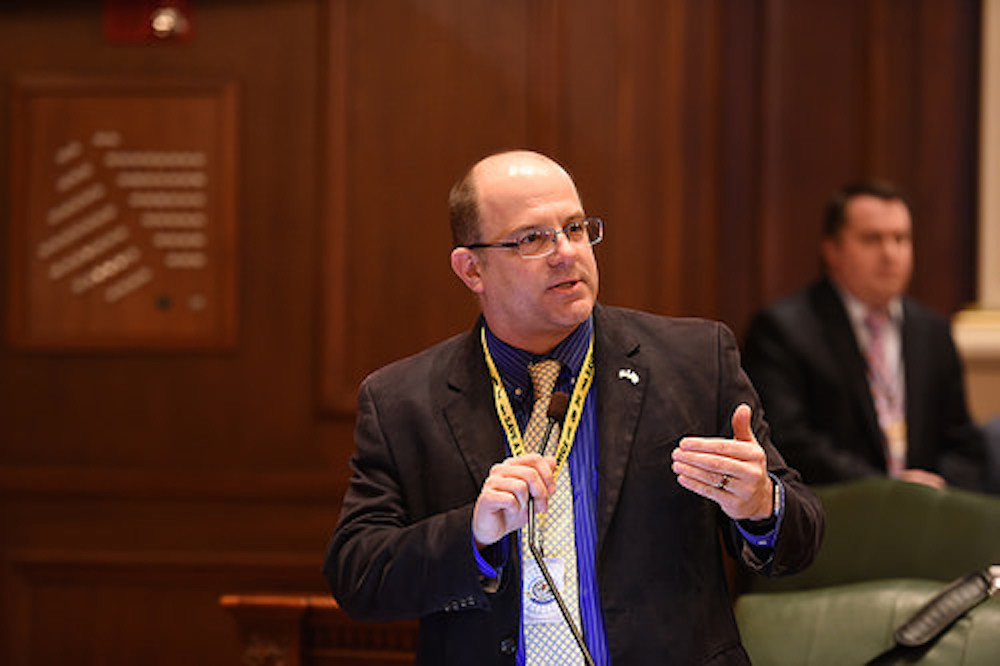 State Rep. Mark Batinick (R-Plainfield)
HB 391 would also raise the annual license registration fee from $98 to $148 and the annual registration fee for electric vehicle owners from $17.50 to over $1,000. While Batinick maintains he's a staunch No vote on HB 391, he concedes that he would not be surprised to see taxes raised on some level before the session ends at the end of the month.
"With everything Pritzker and the Democrats are pushing, something is bound to happen," he said. "I really think the next two weeks are going to be a crazy time in Springfield."
On the gas tax front, Illinois is already one of just seven states in the country to have a sales tax on gas. The state also has a Chicago and Cook County sales tax on the books to go along with a motor fuel tax.