Rep. Mark Batinick (R-Plainfield) thinks voters would be wise to consider the source of the latest voiced opposition to Gov. J.B. Pritzker's proposed progressive tax hike.
"It takes a lot for a credit rating agency to come out against a tax increase proposal," Batinick told the Will County Gazette. "That should be a strong warning to anyone keeping score in all of this."
In a report released on Feb. 5, credit rating agency Moody's Investors Service said the state's low credit rating would be affected if "the state relies on one-time revenue measures or increased its large unpaid bill backlog" to balance the budget, Rueters reported.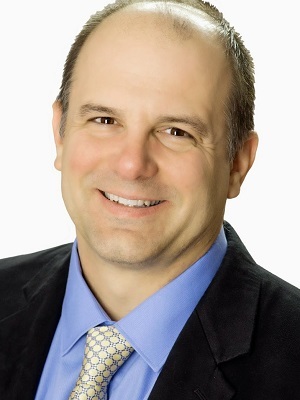 Rep. Mark Batinick (R-Plainfield)
Pritzker will give his first budget address on Wednesday, Feb. 20. During his campaign, he focused on bringing a progressive income tax to the state. Moody's report stated that higher taxes may lead to more residents leaving the state.
Batinick, who won election in November in the 97th District with 52 percent of the vote, is concerned it will mean more of the same depressed times for the cash-strapped state.
"We need to be doing things that will grow our economy and grow our base, not things that will only push more people away," he said.
With the state facing a "conundrum," the report states, where fixed costs have outstripped generated revenues, the state's population has now dipped for five straight years, according to the most-recent Census Bureau data.
With the state already facing a $2.8 billion deficit, $133 billion in pension debt and a $7.8 billion backlog of unpaid bills, Batinick said he isn't sure what Pritzker might choose to focus on in his budget address, though he has a suggestion.
"I'm hoping we'll hear a well-thought-out plan to fix the pension system and lower property taxes, all of which will make the state more competitive across the board, especially in the area of job creation," he said.
The 97th District includes portions of Bolingbrook, Joliet, Montgomery, Naperville, Oswego, Plainfield and Shorewood.