State Rep. Mark Batinick (R-Plainfield) cites several damning factors he argues have caused Illinois to falter.
"It's a given that we are lagging behind just about every other state in job creation but leading in corruption," Batinick told the Will County Gazette. "That's not a good look for any state to have."
Batinick said it should come as no surprise that Illinois ranks near the bottom in the country in private-sector jobs growth for 2018, according to recent Illinois Department of Employment Security data.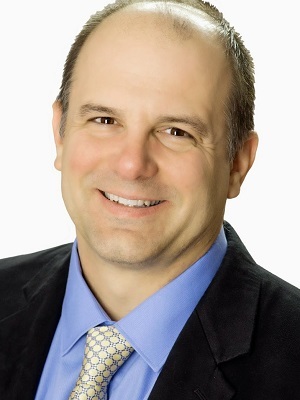 Rep. Mark Batinick (R-Plainfield)
Researchers found private-sector jobs growth in Illinois less than 1 percent over the last year, to rank the state a dismal 46th in the country. According to the Illinois Policy Institute, overall, government accounted for more than one-third of the 71,000 new jobs created in the state over that time (24,700), outpacing the construction (4,400), manufacturing (5,500), trade, transportation and utilities (8,700), and professional and business services (2,700) industries combined.
"It's just so much to deal with for a business thinking of coming here that many of them just steer clear," Batinick added. "The combination of bad policy, high debt and rampant corruption does not make for an attractive draw."
With the state's 4.3 percent unemployment rate also higher than the national average of 3.9 percent, the dysfunction is taking a toll.
U.S. Census Bureau data show that the state lost at least 45,000 people to outmigration in 2018, with that figure nearly tripling since 2014.
"Plain and simple, we have to start electing better people to Springfield, and the public has to stop looking at all this corruption as being acceptable," added Batinick, who recently added the job of House Republican floor leader to his responsibilities as 97th District representative.
"The reality is I love talking policy, and this is definitely a time when Republicans need to be expressing themselves and what we stand for. I hope to be able to articulate our message as strongly as one can," he said.
The 97th District includes portions of Bolingbrook, Joliet, Montgomery, Naperville, Oswego, Plainfield and Shorewood.