Batnick declares state pension system unsustainable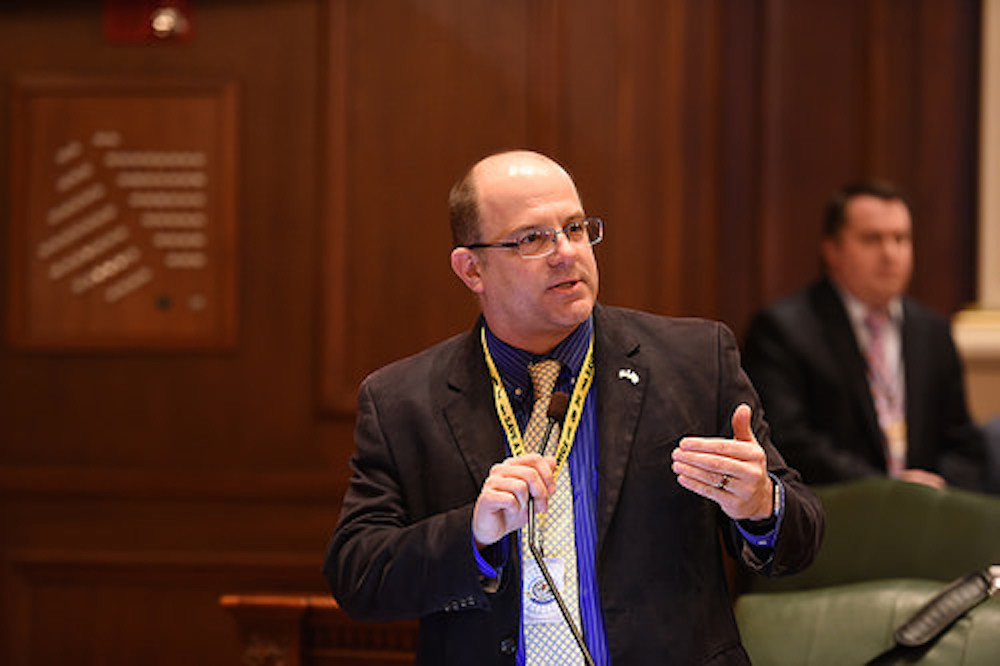 Rep. Mark Batinick
State Rep. Mark Batinick (R-Plainfield) says he wonders how much longer lawmakers in Springfield will continue to ignore the obvious.
"We've got to come together to do something about this pension situation," Batinick told the Will County Gazette. "The longer we wait, the bigger the issue and problem will become."
Batinick says no one should be surprised the systems are showing signs of not being able to sustain themselves. A new Illinois Auditor General annual State Actuary report concludes that by the end of fiscal year 2020, at least $845 million more will be needed than what was needed just the year before in order to keep the state's six pension systems afloat.
The bulk of those additional funds probably have to come from the pockets of already overburdened taxpayers. The researchers also warn, "If there is a significant market downturn, the unfunded actuarial liability and the required state contribution rate could both increase significantly, putting the sustainability of the systems further into question."
Batinick, who defeated his Democrat opponent, Mica Freeman, in November in the 97th District, said his concerns don't end there.
"You add to that we have no idea where this new Pritzker administration is headed, and things could get really dicey," he said. "They talk a lot about a lot of different programs but haven't said much at all about where the money for them is supposed to come from. I know in times past, Democrats have thought raising taxes is the answer to everything."
Batinick long ago came to the conclusion the state's declining population is directly tied to its rising tax rates. According to recently released U.S. Census Bureau figures, for the fifth straight year Illinois lost population in 2018, this time to the tune of a record-setting 45,616 residents. The steep decline left Illinois as the only state in the Midwest to experience a decline on the year.
"It's up to the people of the state to elect the right people that will fight for policies that make sense and are truly in their best interest," he said. "Either way, I'll continue fighting and doing my job."
The 97th District includes all or part of Oswego, Plainfield, Troy and Wheatland.
Want to get notified whenever we write about any of these organizations ?
Next time we write about any of these organizations, we'll email you a link to the story. You may edit your settings or unsubscribe at any time.
Sign-up for Alerts
Organizations in this Story
Friends of Mark Batinick • Illinois Representative Mark Batinick (R-97th)
More News