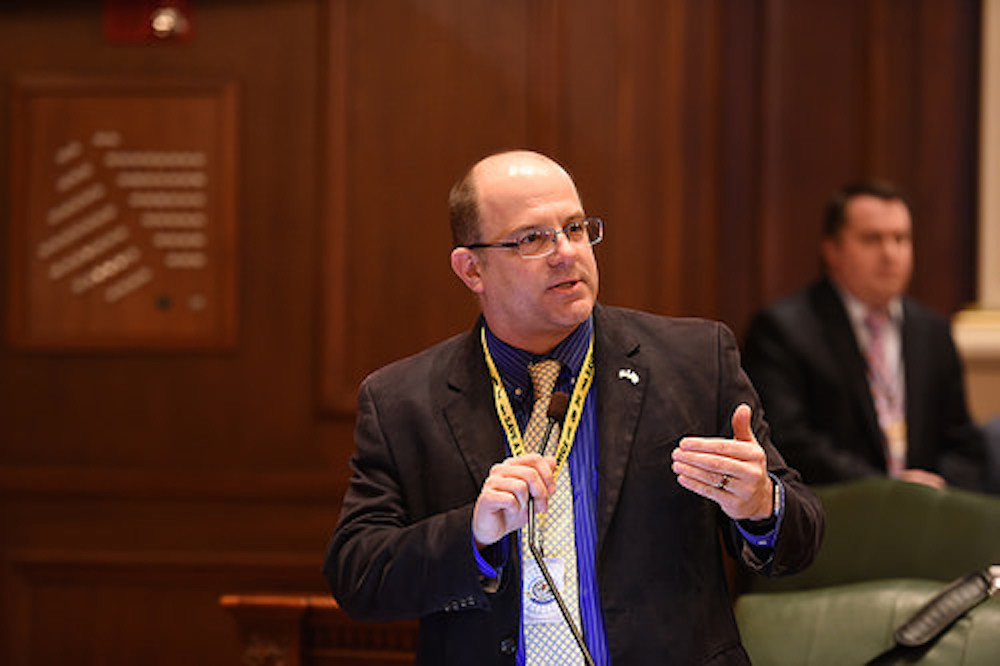 State Rep. Mark Batinick
State Rep. Mark Batinick (R-Plainfield) wants voters to consider the direction of the state over four decades in deciding how to cast their votes Tuesday.
"I want them to consider that Mike Madigan has been there as House Speaker for the last four decades, and that we've tried things his way over and over again with the results being what has put this state in the depths we now find it," Batinick told Will County Gazette.
"There's no question, Mike Madigan has to go for the sake and good of Illinois."

J.B. Pritzker
Running for re-election against Democrat Mica Freeman in the 97th House District, Batinick said he and his opponent are different in ways no voter should be willing to overlook in what many consider to be the most critical election to the state's future in recent times.
"I propose solutions to problems on basically every front," Batinick added. "The reality is I haven't seen one solution coming from my opponent on any of the issues that are most pressing to the state. She's also beholden in ways to Madigan that are quite concerning."
Batinick said all the talk of additional taxes coming from Democrats, including proposals from gubernatorial candidate J.B. Pritzker, in support of a progressive and mileage tax, is turning even more voters off and has many of them thinking of joining the growing number of residents leaving Illinois.
"More taxes and higher spending is not the answer," he said. "It never has been. These are critical times for the future of Illinois and people need to be considering things like that. In the end, I hope it will bring more of them out to cast their votes in favor of Republicans that truly have their best interest at heart."
The 97th District includes all or parts of Oswego, Plainfield, Troy and Wheatland.