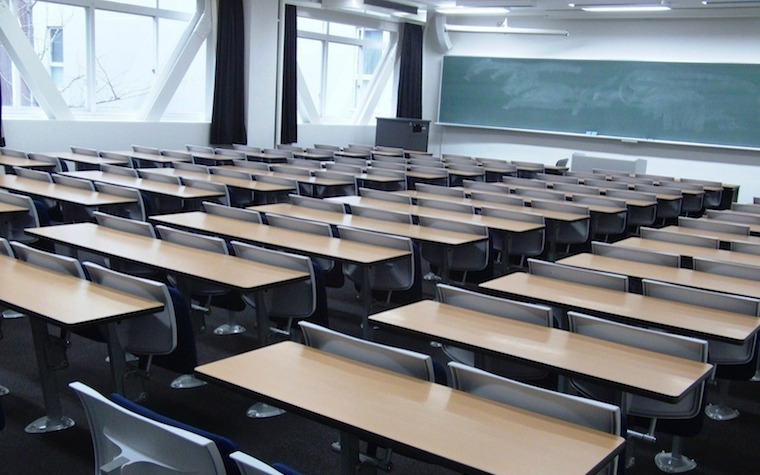 Classroom
Summit Hill School District 161 is almost sure to move ahead with a feasibility study into establishing a new K-12 district, which would include the reopening of Lincoln-Way North High School, despite Lincoln-Way CHSD 210's vote last week not to cooperate in the study.
Summit Hill board president Richard Marron told Will County Gazette that the board's Unit District Committee will meet next Wednesday on whether to move forward with the study. The full board could take up the committee's recommendation as early as its Nov. 14 board meeting.
"So far I've heard not one constituent say we shouldn't do this," Marron said when asked to speculate on the likelihood that the district will press ahead with the plan.
At its Oct. 18 regular meeting, D210's board voted 4-2, after a brief discussion, not to participate in the feasibility study. With D210's cooperation, Summit Hill could have split the cost for the study with the state.
"There's a pool of money (on the state level) for just these kinds of studies," Marron told D210's board at the Oct. 18 meeting. "To my knowledge no other studies have been done so the money hasn't been touched yet."
Now Summit Hill will have to shoulder the study's entire cost, which Marron predicts will be in the $20,000 range. The study could be finished by spring 2019. Any final decision on consolidation would go before voters.
D210's vote not to cooperate with the study infuriated many Summit Hill residents, who have long supported at least investigating the pros and cons of creating a new district around Lincoln-Way North.
"It's incomprehensible they would not agree to this. It would have cost them nothing," said Julie Deckleman Burke of Tinley Park, who had two children graduate from North. "Something like this should have been done before they voted to close North. It's a disservice to all taxpayers in 210."
None of the four board members who voted not to cooperate with Summit Hill returned requests from the Gazette seeking comments on why they voted no. They are Ronald Lullo, Joseph Kosteck, Beth Janus-Doyle and Christopher Lucchetti.
Burke and other Summit Hill residents contacted say that D210 fears losing a sizable portion of its tax base if the consolidation goes through. But the residents argue that the district will also lower its costs having fewer students to educate, since Summit Hill is now a feeder district to D210.
The D210 board voted to close North in 2015 after years of the district operating in the red. Former superintendent Lawrence Wyllie is scheduled to go on trial next month on federal fraud charges. Federal prosecutors allege that Wyllie misused millions in bond money, and spent public funds on personal projects – including a dog training school built under his orders.
A recent appraisal put the value of North at $15.86 million, well below its original cost of $114 million. Still, taxpayers are on the hook paying off the $114 million until 2033.
The Illinois State Board of Education has D210 on its financial watch list.