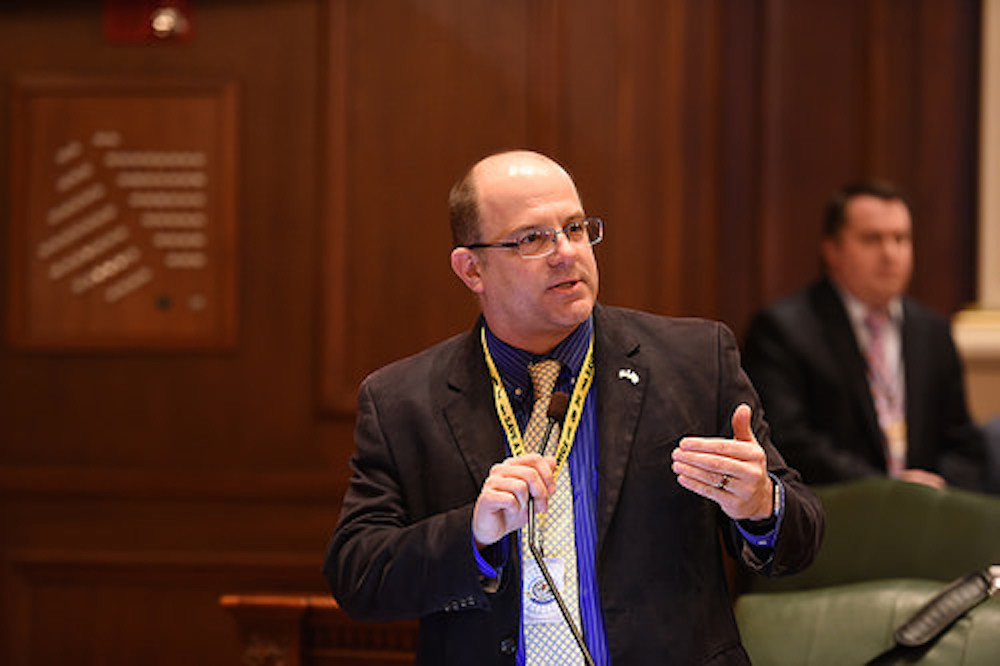 Rep. Mark Batinick
Rep. Mark Batinick (R-Plainfield) doesn't mince words when assessing the impact he thinks a proposed statewide property tax hike would have on Illinois.
"I think it would send the state into another recession," Batinick told the Will County Gazette. "It will send more people scurrying for the border and exacerbate the outmigration problem we're already experiencing."
Economists for the Federal Reserve Bank of Chicago recently proposed a plan that would have Illinois residents paying roughly 50 percent more in property taxes over the next 30 years as a way of paying off the state's still-growing pension debt.

Mica Freeman
The DuPage Policy Journal has reported the plan would increase annual taxes on a home valued at $500,000 by approximately $5,000.
"It's a horrific idea," said Batinick, who is running for re-election in the 97th District against Democrat Mica Freeman. "By steadily raising property taxes, we're taking equity from people's biggest asset and what many of them have planned to retire on. It's a desperate act to all the bad policy we've had coming out of Springfield that has put this state in this predicament to begin with."
At 2.67 percent of a home's value, Illinois homeowners already pay the highest property tax rates in the country, according to the Illinois Policy Institute (IPI).
Batinick laments that the tax increases might not end there, as Ford, Lake, Kane, Frankfort and Will counties will all have a referendum on the ballot this November asking voters to weigh in on a proposed 1-percent sales tax increase.
In Will County, much of the added windfall is pegged for local school districts, with more than a dozen schools already signed onto the referendum, IPI states. The hike would leave many Will County residents saddled with an overall tax burden in the same ballpark as the 10.25 percent rates in Chicago, home to the highest combined sales tax rate in the country.
In Frankfort, the sales tax rate would jump from 7 percent to 8 percent.
"Hopefully this election will prove that people have had enough of the governing of (House Speaker Mike) Madigan," Batinick said. "Hopefully, they're ready to hold lawmakers accountable for doing what needs to be done."
The 97th District includes all or parts of Oswego, Plainfield, Troy and Wheatland.