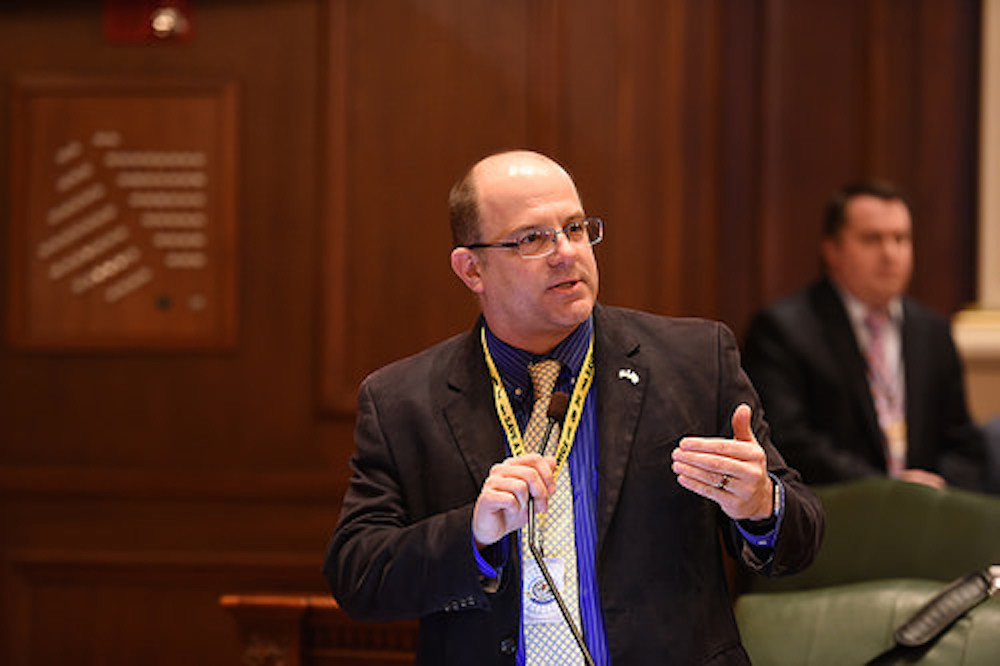 Rep. Mark Batinick
Rep. Mark Batinick (R-Plainfield) wonders how long Illinois can survive in its current, property-tax induced coma.
"It's killing families and it's killing businesses," Batinick told the Will County Gazette. "People want out of Illinois and the only thing that can slow the wave is new leadership taking over in Springfield offering a whole new direction for the state. Otherwise, what you're seeing is only going to get worse."
A new Realtor.com survey finds that Illinois now has the second-highest property taxes in the country, with the rates becoming so outrageous for some that they now pay more in taxes than they do in regular mortgage payments.

Mica Freeman
Over a yearlong period ending in July 2017, residents fled the state at a rate of at least one every 4.6 minutes and nearly 643,000 have left over the last seven years, dropping Illinois behind Pennsylvania in overall population and off the list of the top five largest in the country, the Illinois Policy Institute website states.
"People are frustrated and many of them can't see their way out," said Batinick, running for re-election in the 97th District against Democrat Mica Freeman. "With all the spending, all the unnecessary taxes, people need to remember the same things that make it tough to run a business in Illinois also make it tough to run government."
Batinick is on record as saying too many politicians now seem to go to Springfield with the wrong agenda in mind.
"It all boils down to not enough lawmakers doing the job they were sent there to do in terms of making Illinois everything it could be," he said.
The 97th District includes all or parts of Oswego, Plainfield, Troy and Wheatland.