Lottery chairman's remarks not representative of GOP, Batinick says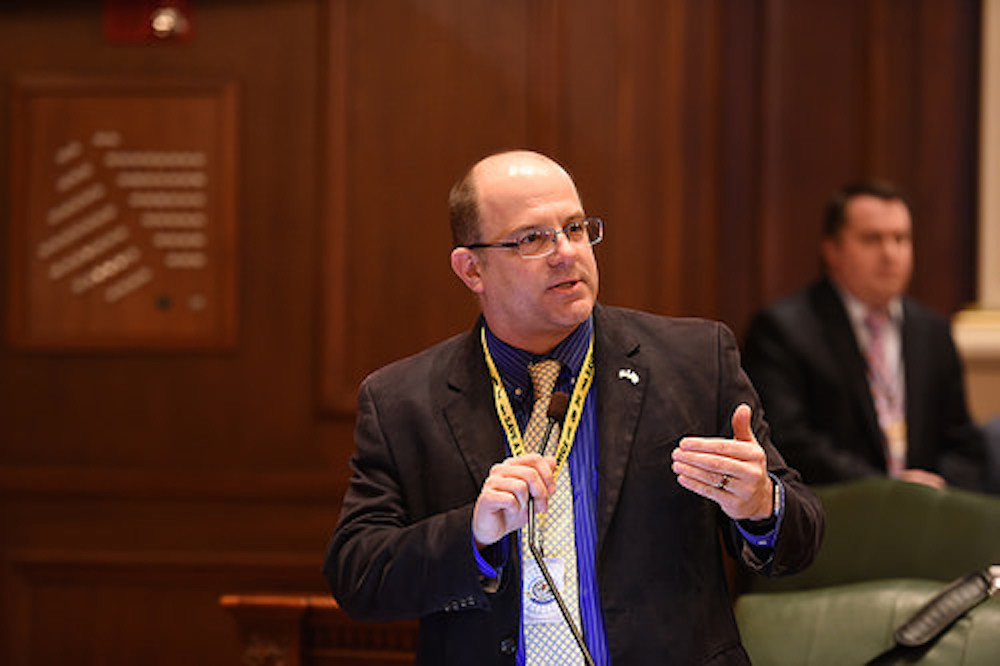 Rep. Mark Batinick (R-Plainfield) insists he hasn't spent a lot of time stressing over Illinois Lottery Control Board Chairman Blair Garber's recent condemnation of the city of East St. Louis because he's been too busy setting the record straight over what he sees as distortions regarding another state.
"I will say it's not helpful to the discourse," Batinick told the Will County Gazette of Garber's recent Twitter rant where he ridiculed East St. Louis as the "sh**hole of the universe."
"It's not at all representative of the way we as party view things," he added. "It's a total distortion of the way things really are."
Batinick expressed similar sentiments in a recent State Journal-Register op-ed piece in which he sought to dispel what he sees as the growing myth about Minnesota's progressive policies being the key to unlocking Illinois' years of financial stagnation and political gridlock.
"Like most things, the devil is in the details," Batinick wrote, pointing out that while property taxes in Minnesota are near just 1 percent, families and businesses in Illinois are saddled with the highest property tax rates in the country at 2.23 percent.
"Do Illinois Democrats have a plan for that," he wrote.
Batinick posed the same question about workers' compensation rates, which are much lower in Minnesota than in Illinois and capped at just $26,000 in the Twin Cities.
"Do Illinois Democrats plan to make the changes necessary in our state to emulate Minnesota's law?" he continued, before turning his attention to the way Minnesota pays its teachers compared to Illinois, where spending per student far exceeds the national average and almost doubles the rate in the Twin Cities.
"The point is, when politicking, it's easy to simply cherry-pick stats to fit your point of view," Batinick added in his op-ed. "But governing requires understanding the entire picture. So, if Illinois Democrats and others are serious about creating jobs and growing our economy for generations to come, it's time to stop politicking and have an honest discussion about what we need to do to move our state forward."
Meanwhile, Batinick said his re-election campaign in the 97th District is building steam and his message of greater fiscal responsibility is resonating as never before.
"Everybody understands that we have to get our house in order and that starts with getting our budget in shape," he said.
The 97th District includes all or parts of Oswego, Plainfield and Shorewood.
Want to get notified whenever we write about
Illinois Representative Mark Batinick (R-97th)
?
Next time we write about Illinois Representative Mark Batinick (R-97th), we'll email you a link to the story. You may edit your settings or unsubscribe at any time.
Sign-up for Alerts
Organizations in this Story
Illinois Representative Mark Batinick (R-97th)
More News