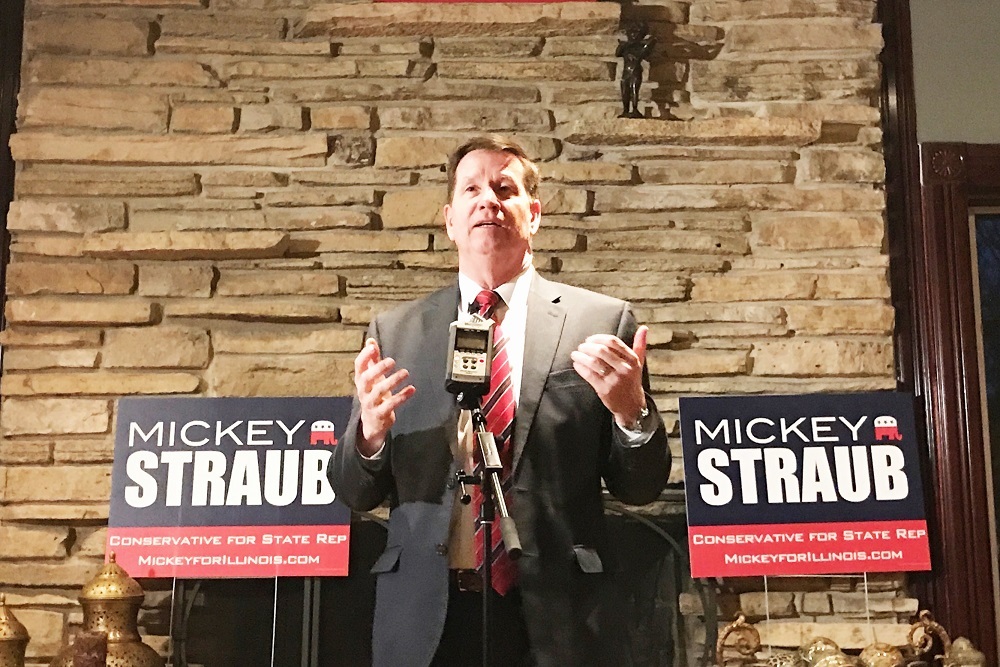 Mickey Straub
Mickey Straub supporters tout the Burr Ridge mayor as a "principled conservative" who "gets to the point and gets the job done" in a new "Mickey Straub a conservative for us" YouTube video.
The ad is part of Straub's overall effort to beat Rep. Jim Durkin (R-Western Springs) in the Republican primary in the 82nd District, in a race where followers are saluting Straub as a fearless and courageous leader.
"He will step up to Mike Madigan and get things done," a supporter blares in the advertisement.

Rep. Jim Durkin
Straub has long accused Durkin of "being a Democrat wearing Republican clothing" and being too closely aligned to House Speaker Mike Madigan (D-Chicago). He notes that five members of his leadership team were among the 15 GOP members who voted in favor of the budget that carried a permanent 32 percent income tax hike.
"Jim Durkin was elected nearly 20 years ago to represent Illinois families but, unfortunately, records show he is more focused on representing his law firm by passing legislation to increase local government debt," Straub said in an earlier press release. "Illinois families expect him to act in their best interest, not to create business for his law firm and cash-in on bad legislation. It's clear from his actions that Jim isn't really working for taxpayers, he's working for himself."
The 82nd House District includes parts of Burr Ridge, Homer Glen. Lemont, Willowbrook and Darien.