Batinick stresses need to OK money for lottery, roads, more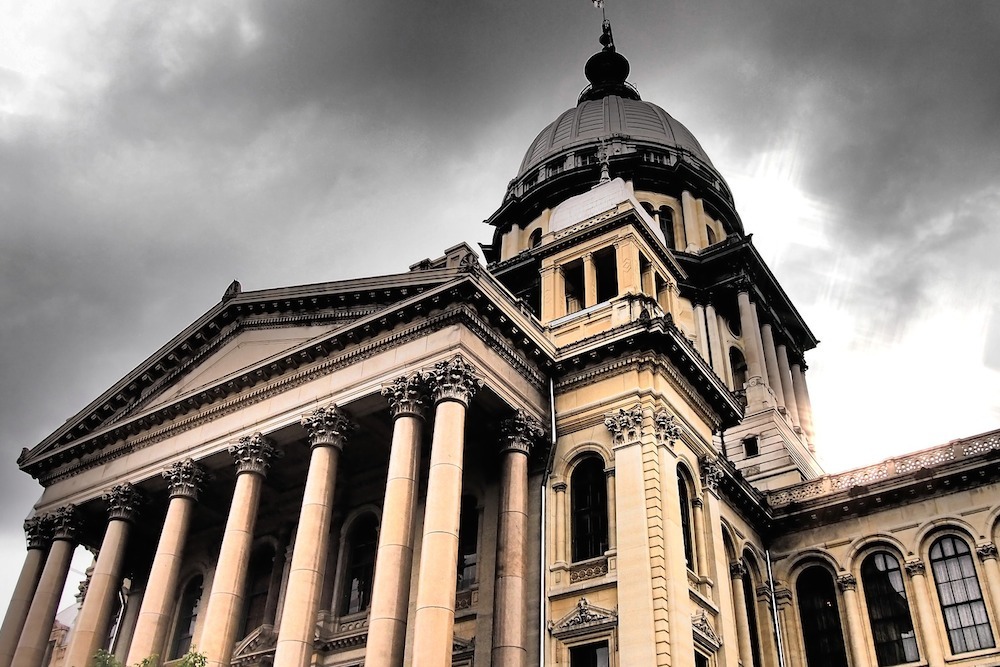 Rep. Mark Batinick (R-Plainfield) made an impassioned plea to pass an appropriations bill for Illinois' other state funds independent of the general fund in a Facebook live video from the General Assembly's special session recently.
"I think yesterday's entire session was seven minutes, and I think the prayer was three minutes, so that gives you an idea of how long our session actually was," Batinick said in the video. "I'm growing frustrated; I hope you are, too. This is my promise to you: I'm down here to work on the budget. If you look at my voting record you're going to see a lot of bills I didn't vote for. You know why? Because they shouldn't be taking precedence over the budget."
Mark Batinick
Batinick criticized House Democratic leadership for voting on honorary resolutions instead of debating budgetary concerns — a trend he said has lasted the entire session.
Instead of continuing such votes, he called for his colleagues to further House Bill 4070, for which he is a chief co-sponsor. The bill would appropriate money to state funds outside of the general fund but has been held up by the debate over general fund, which involves more contentious issues like funding for education, social services and Medicaid. The General Assembly passed a $36 billion spending plan and a revenue bill last week.
Other state funds are used to direct revenue toward the state lottery, roads and state parks.
"Take the lottery for example," Batinick said. "We get revenue in; we send the revenue out. There's nothing for us to do; there's nothing for us to manage. We can't do anything else with the money."
He noted that Powerball and Mega Millions' sales have been cut off because the state has yet to pass an appropriations bill for the lottery.
"What's the problem with that?" Batinick said. "The problem with that is that's revenue that the state takes in that they desperately need. So we'll be losing revenue simply because we don't pass a bill that appropriates the money for that."
The state is also facing problems on roads due to a lack of appropriations. Batinick noted that multi-year projects enabled through the state's road funds are designated in five-year budgets, not annual ones, but the General Assembly still needs to pass an appropriations bill to free up the money.
"We just need to pass a bill by July 1 so that the road construction can stay open" he said. "We haven't done that yet. We should have done that May 31st. We could have done that March 31st. We haven't talked about it; we haven't done it. There's no arguing about whether or not this needs to be passed — it's just an unnecessary tragedy, collateral damage to what's happening."
Batinick repeatedly held up the day's calendar for the special session, which amounted to half of a sheet of paper. He explained that the House was gavelling into special session and then immediately gavelling out before moving onto a normal continuous session wherein representatives voted on measures like designating honorary roads and days for groups and individuals.
"We could be passing House Bill 4070 right now and stop losing money that we're losing from the lottery, stop all the road builders from their uncertainty of knowing whether projects are going to move on or not," Batinick said. "We could pass this today and send it to the Senate. But you know what? We're doing nothing, and we're doing things like passing resolutions honouring people who are no longer alive. I care about the people who are here in the state."
Want to get notified whenever we write about
Illinois Representative Mark Batinick (R-97th)
?
Next time we write about Illinois Representative Mark Batinick (R-97th), we'll email you a link to the story. You may edit your settings or unsubscribe at any time.
Sign-up for Alerts
Organizations in this Story
Illinois Representative Mark Batinick (R-97th)
More News