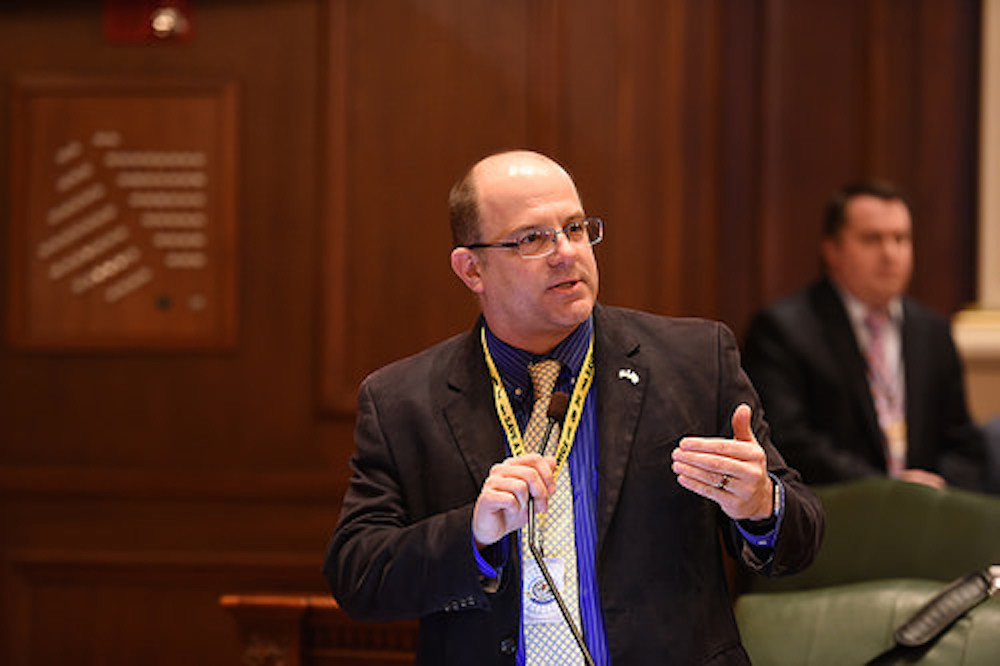 Rep. Mark Batinick
Veteran Illinois state Rep. Mark Batinick (R-Plainfield) is doing all he can to help those in his district limit the impact of the coronavirus.
Batinick recently launched a "helping hands" program designed to aid seniors in his 97th District and is seeking more volunteers in his quest.
"We're concentrated on doing things for older people because we want them to stay home and don't want them out," Batinick told the Will County Gazette. "We're still setting up a lot of stuff and are working with the Oswego Senior Center, delivering hundreds of meals and doing other things."
Batinick is also encouraging seniors to reach out to the group should they need to leave their homes for any reason.
"The elderly and those with underlying health conditions are at serious risk," he said in a post to his website. "Please contact us to see if we can have one of our interns or volunteers do that for you. We can run to the store, library, etc. If we can't help you, we will try to get someone who can."
Batinick said he came up with the idea of helping hands just as a way of helping his community through a tough time.
"You want to be doing whatever you can to help," Batinick said. "If you need help or want to volunteer, please contact my office at 815-254-0000."