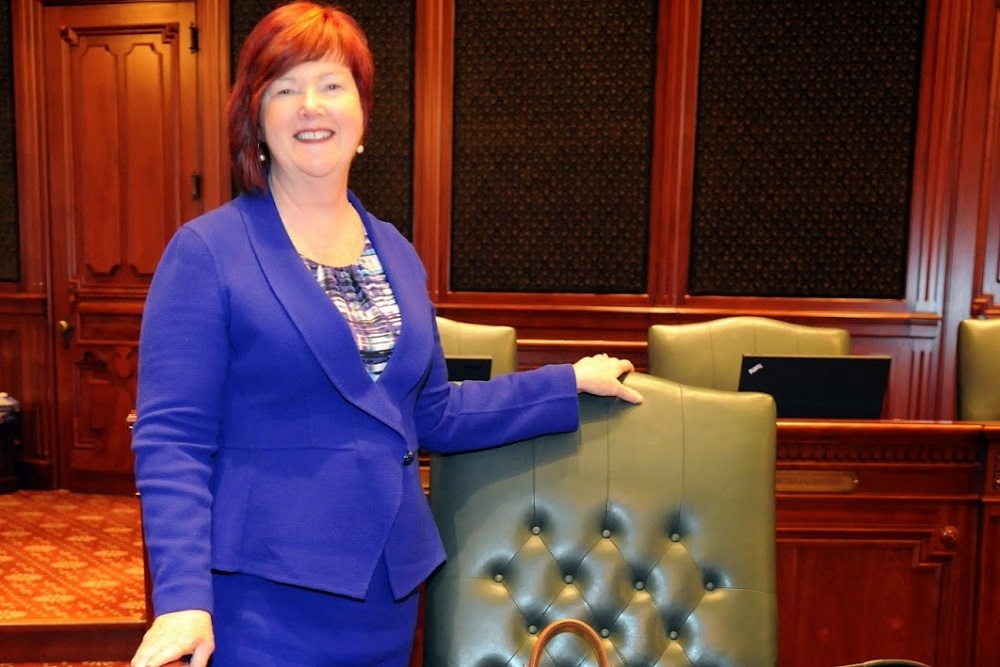 Illinois state House Rep. Margo McDermed | repmcdermed.com
Illinois state Rep. Margo McDermed (R-Mokena) fumes that the state's dismal showing in a recent national survey about property tax rates is what is to be expected.
"There's really nothing new and everyone already knows where we stand," McDermed told the Will County Gazette of a WalletHub survey that found for the third straight year Illinois has the second-highest property taxes in the country behind only New Jersey. "And that's the tragedy, that no one in Springfield is really doing anything to change any of this."
According to WalletHub, taxes on a home valued at $205,000 in Illinois are almost three times higher ($4,700) than they are for the same priced home in nearby Kentucky or Indiana ($1,760).
"We made such a big deal out of the Property Tax Relief Task Force that Gov. Pritzker put together not long ago, but the reality is we're still in the same place," McDermed added. "There was a report due at the end of the year, but there was nothing. Property owners in this state need to realize Democrats are not serious about reforms so they don't have to stop any of their spending ways."
McDermed argues the situation has become so dire she thinks it's past time that voters take matters in their own hands.
"If you are a resident of this state and you truly don't like the way Springfield is operating, you need to vote out all the leadership and get new leaders," she said. "No one can expect Springfield or (House Speaker) Mike Madigan to change on their own. To do nothing is to set us up to lose more jobs and continue to lose population. I don't see anything changing if we don't change the underlining factors."