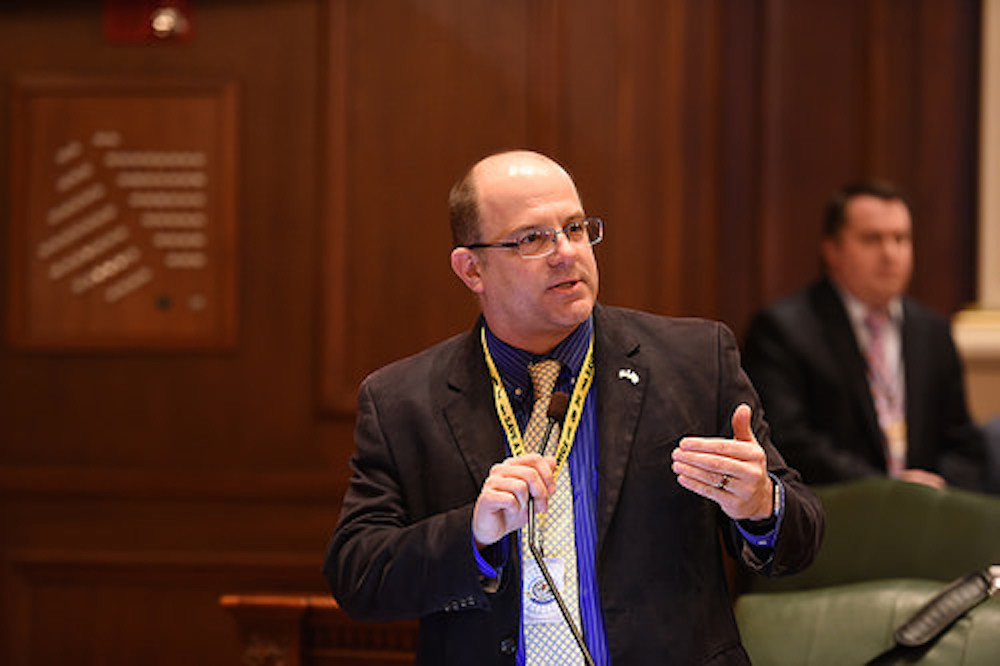 Illinois state Rep. Mark Batinick (R-Plainfield)
State House Floor Leader Mark Batinick (R-Plainfield) is hopeful that the results of a new Illinois Education Association poll means that voters may finally be ready to institute the kind of change in Springfield he thinks is necessary for the state to get back on a path to prosperity.
"If voters truly feel how they say they do in this poll, I hope they're ready to act on it come Election Day," Batinick told the Will County Gazette. "It seems they've had enough of all the waste, fraud and corruption."
In the poll, voters said they consider "clean government" as important to them as "having high-quality public schools," "reducing crime" and "lowering taxes." Researchers found that 69 percent of all respondents gave clean government a 10 on a scale of 0-10, and 85 percent of them rated it as an eight or better.

Illinois House Speaker Mike Madigan (D-Chicago)
The results of the survey were made public shortly after former Illinois state Sen. Martin Sandoval (D-Chicago) pleaded guilty to federal bribery charges for taking $250,000 from one of the state's biggest red-light camera companies in exchange for favorable voting. Not long after that, an ABC News poll found that Illinois has the most public corruption convictions in the U.S. over the last two decades with 891.
Batinick thinks it all points to just one thing.
"For things to change in any meaningful way, we need better leadership," he said. "Different leadership from what's constructed with new people in charge."
The veteran legislator says that all starts with the ouster of longtime Illinois House Speaker Mike Madigan (D-Chicago).
"Madigan needs to be the first in line to go," Batinick said. "This poll makes me feel a lot better about that being a real possibility. It says voters are finally paying more attention and that all the FBI investigations are bringing new life to what we've been saying for years and years about what's happening."